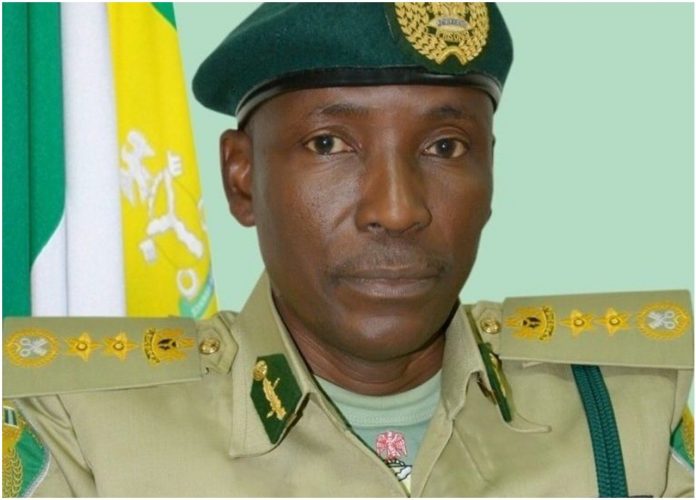 NCoS boss Ja'afaru Ahmed finally bows out after two tenure extension
John Mrabure, has been appointed as Acting Comptroller-General.
            YOU MAY ALSO LIKE
Deputy Comptroller-General of the Nigerian Correctional Service John Mrabure, has been appointed as Acting Comptroller-General.
Until his appointment, Mrabure was in charge of the Human Resource Directorate.
He was elevated to a DCG in July 2019 when President Muhammadu Buhari approved the promotion of 10 senior officials of paramilitary agencies under.
The agencies are under the Ministry of Interior.
It would be recalled some stakeholders had warned Buhari and Interior Minister, Rauf Aregbesola against granting additional tenure extension to the heads.
Ja'afaru Ahmed should have left service 18 months ago but Buhari allowed him to continue in office from July 21, 2019, to July 21, 2020.
Again, Aregbesola granted him another 6 months extension which expires this month.
READ ALSO: Former NNPC Chief Festus Marinho Passes On
According to reports the minister approved Mrabure's appointment, being the most senior officer in NCoS.
Aregbesola is the Chairman of the Civil Defence, Correctional, Fire and Immigration Services Board (CDCFIB).
The pull-out ceremony for Ahmed will be held on Thursday at the NCoS Headquarters in Abuja.
The Kebbi indigene joined the Nigeria Prisons Service (now NCoS) in 1989 as a Superintendent of Prisons.
He became an Assistant Comptroller-General of Prisons in 2008 and was appointed Comptroller-General in May 17, 2016