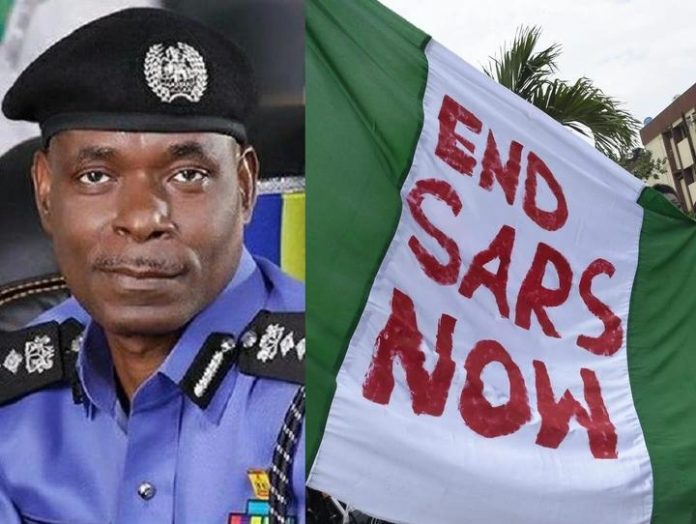 The Inspector General of Police granted an interview  with Channels TV
The fallout of the #EndSARS protest was discussed
He noted the needs of police officers in NPF
YOU MAY ALSO LIKE
Adamu Mohammed, the Inspector General of Police, has said that Nigerian youths who took part in the #EndSARS Protest want to join the Police Force.
The #EndSARS Protest happened in October last year, which featured youths of different extractions storming the streets across major cities in demonstration against the defunct Special Anti-Robbery Squad (SARS).
Mohammed Adamu who spoke on Channels TV news recently, said that the same youths have indicated their interest in enrolling at the Force,  EKO HOT BLOG gathered.
He asserted that many of the Nigerian youths the Nigerian youths that took part in the #EndSARS Protest would like to be enlisted in the Nigerian police.
A lot of them will come to us, and tell us, please, we like to enroll at the Nigerian police, because the work done by the police is a work of God.
However, the IGP noted that police officers in the NPF don't possess the needed logistics to perform.