Donald Trump opposed her choice for the job despite winning the poll conducted by the organization for its members
Ngozi Okonjo-Iweala breaks silence about former US President's opposition of her choice for the top job
She sent congratulatory messages to all World Trade Organization members
Ngozi Okonjo-Iweala's  appointment as WTO Director-General met a stumbling block when former US President opposed her choice for the job despite winning the poll conducted by the organization for its members.
She won by a landslide of 163 votes compared to her challenger, Yoo Myung-hee who was nowhere close to hers. So, it shocked the world to read about President Trump's opposing Ngozi Okonjo-Iweala for the job.
However, the table turned in her favour after President Trump lost his re-election bid on November 3 to Joe Biden.
Shortly after Biden was inaugurated as the 46th US President, a letter was written to him asking for his endorsement of Mrs. Ngozi for the job. This was also followed by last week's withdrawal of her South Korean counterpart, Ms Yoo.
And just yesterday, Mrs. Ngozi Okonjo-Iweala was announced as the new WTO DG having resumed office.
Reacting to Trump's reluctance of her for the WTO job, the former World Bank executive said she was surprised that President Trump could block her way to lead the World Trade Organization,  EKO HOT BLOG  gathered.
According to her, she did not see it coming as she thought she had the best understanding of US government under President Trump which conducted interviews for her on two different occasions.
President Trump believed that Mrs. Ngozi lacked the required hands on-experience to lead WTO when compared to her South Korean challenger, Ms Yoo.
"I had two good interviews with the authorities and with the administration so it was a surprise. But that's the way life works. When things happen, you take them in your stride, and you move on."
She said she was quite surprised when opposition came from President Trump. She added that that is one of the lessons of life, and so when disappointment comes from where you least expect it, you forge ahead rather than getting discouraged.
"It was absolutely wonderful when the Biden/Harris administration broke that logjam. They joined the consensus and gave such a strong endorsement to my candidacy. They joined the other 163 members to endorse my candidacy," she said.
She, however, disclosed that it was absolutely wonderful when Joe Biden and Kamala Harris administration came on board and that broke the deadlock set up by President Trump. They immediately joined the majority and approved her candidacy for the job.
YOU MAY ALSO LIKE THIS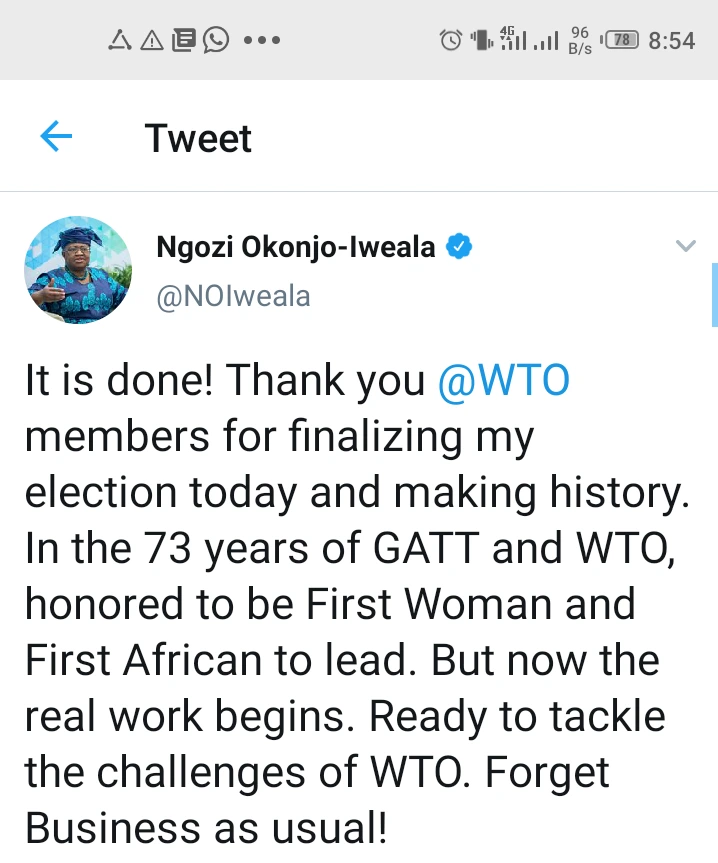 Photos of Mrs. Ngozi Okonjo-Iweala in WTO's office as WTO Director-General yesterday: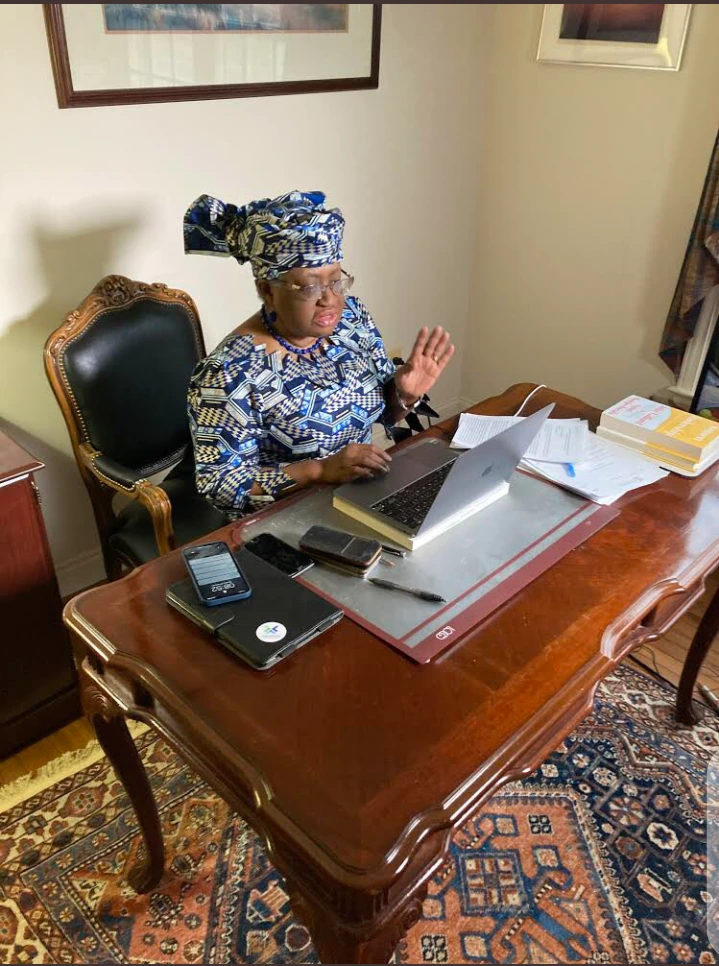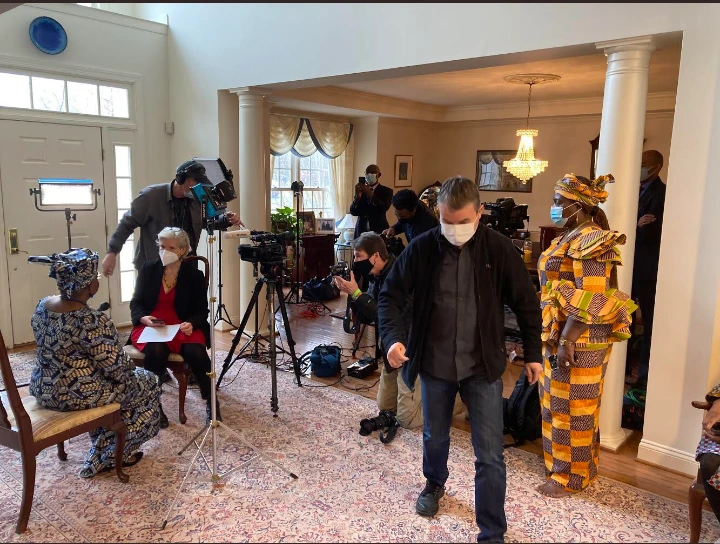 Advertise or Publish a Story on EkoHot Blog:
Kindly contact us at ekohotblog@gmail.com. Breaking stories should be sent to the above email and substantiated with pictorial evidence.
Citizen journalists will receive a token as data incentive.
Call or Whatsapp: 0803 561 7233, 0703 414 5611