In some cultures across the world, it's always frowned on when ever some one gets married to a relative, on the other hand in some cultures, it is seen as common thing.
As gathered by  EKO HOT BLOG , Queen Elizabeth II and Prince Philip have shared priceless memories and moments together during their 70 years of marriage
The two English royals are both blood cousins. They share the same bloodline, both of which are closely associated with Queen Victoria.
Queen Elizabeth, on her father's side, is a direct descendant. Victoria was crowned the queen of the United Kingdom of Great Britain and Ireland in February 1837. In 1840, she married Prince Albert of Saxe-Coburg-Gotha and they had nine children, four sons and five daughters together.
Her eldest son, Edward, was born in 1841, and after Victoria's death, he rose to the throne in 1901. His second-oldest son, George, who was the grandfather of Queen Elizabeth, succeeded him in May 1910.
His reign continued until his death in 1936, when George VI, his uncle, became king.
The Reason Why The  Queen Elizabeth Married Her Cousin:
While it is much less common today to marry relatives, most Royal historians states that for centuries it was a necessity for most royal families.
"In many countries, you would lose your right to the throne if you married a commoner," Sandra Pearson told Expedia, "hence your choice was very limited and you most probably would be related."
But Albert died shortly before their expected marriage in 1892, so George inherited the engagement and instead married her, who became the heir-apparent.
In recent years, however, the standards for marriage have relaxed, and many royals have married commoners and widened the gene pool all over the world.
YOU MAY ALSO LIKE THIS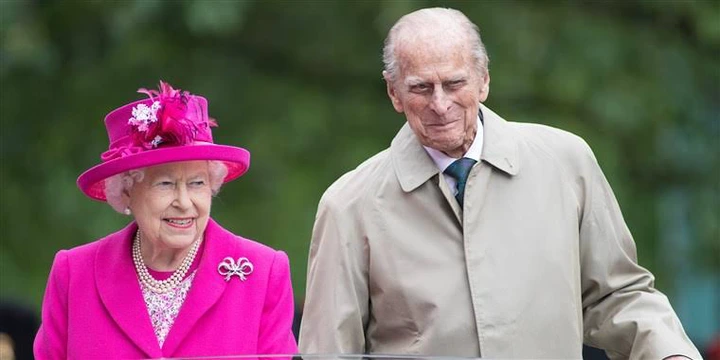 Advertise or Publish a Story on EkoHot Blog:
Kindly contact us at ekohotblog@gmail.com. Breaking stories should be sent to the above email and substantiated with pictorial evidence.
Citizen journalists will receive a token as data incentive.
Call or Whatsapp: 0803 561 7233, 0703 414 5611