Most times footballers don't get along with each other behind the scene
They try as much as possible to be professional when they get on the pitch – but other than that have no personal relationship with the other.
As gathered by EKO HOT BLOG,  Listed below are teammates that are not on bad terms

1&2. Raheem Sterling and Joe Gomez: 
The duo are not teammates at club level but they are both English men and can't cope with each other when they are both called up for international duty.
They got involved in a fight when they were called up one time and sterling scratched Joe Gomez in the face which led to the centre back appearing the next day at training with a gash on his face.
They have had a couple of fights when they faced off Against each other for their respective clubs in the Premier League and their duels have now started attracting a lot of attention.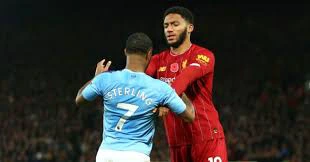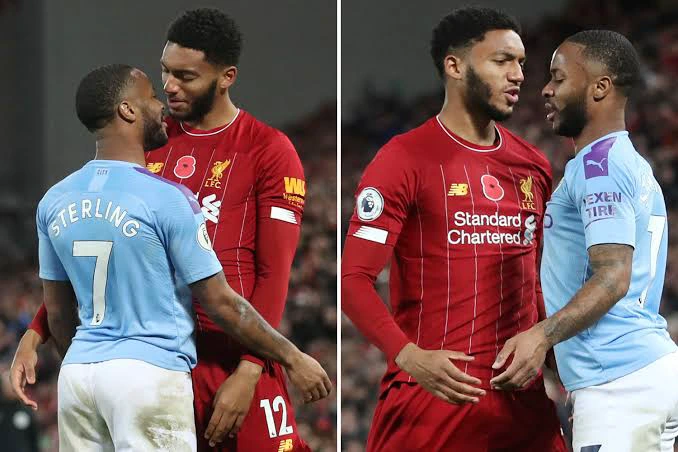 3&4) Thibaut Courtois and Kevin De Bruyne
The Belgian duo had a quarrell due to relationship issues. In 2012, De Bruyne's girlfriend Caroline Lijnen discovered that he was cheating on her with her friend and gave him a 2nd chance to choose either between her or her friend but he didn't take her seriously and was ghosting on the relationship…..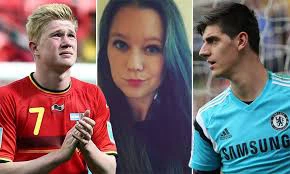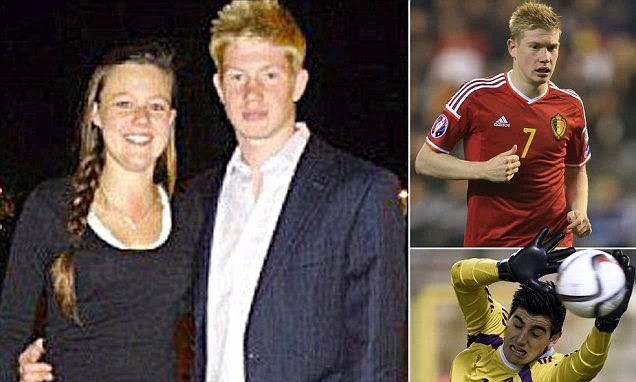 Then she went to Madrid and met Thibaut Courtois and they clicked immediately and she came out praising Courtois for the nice and kind man he is and how he has given her more in limited time than De Bruyne did in 3 years.
Since then their relationship grew sour and they just became mere colleagues at the Belgian national team.
5&6) Robert Lewandowski and Kingsley Coman
The break in relationship all started in 2019 when a fight ensued between the two after Lewandowski criticized Conan for being selfish.
Coman responded with a few punches and Lewandowski followed suit, the issue was dealt with internally and their relationship seems friendly on the outside but according to BILD it is cold behind closed doors.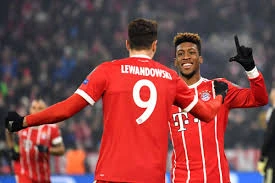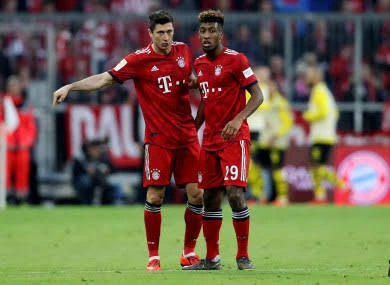 7&8) Florient Thauvin and Dimitri Payet
The Frenchmen haven't liked each other for the six years they have spent together at Olympique Marseille.
Payet hates Thauvin due to the fact that he is a stingy player who only cares about his statistics and offers little defensively as a matter of fact Thauvin insulted him during a match in February 2015 with the exact words "Don't Speak To Me You Son Of A Bitch".
Andre Villas Boas confirmed the malice between the two and labelled it as normal because in all his coaching years he has met similar scenarios but the most important thing is to give a 100% on the field of play.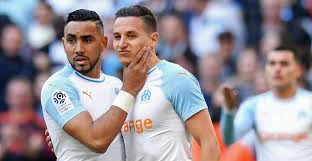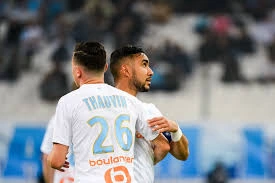 YOU MAY ALSO LIKE THIS 
Advertise or Publish a Story on EkoHot Blog:
Kindly contact us at ekohotblog@gmail.com. Breaking stories should be sent to the above email and substantiated with pictorial evidence.
Citizen journalists will receive a token as data incentive.
Call or Whatsapp: 0803 561 7233, 0703 414 5611