Bobby Shmurda is officially a free man.
The Rapper was arrested back in 2014 for conspiracy with a violent drug gang.
He later took a plea deal and was sentenced to seven years in prison on weapons and conspiracy charges in 2016.
Bobby Shmurda was arrested after he left a recording studio near Radio City Music Hall, only days after he performed "Hot Boy" for a national television audience on "Jimmy Kimmel Live."
Investigators found two handguns and a small amount of crack cocaine in a car in which he was riding, authorities said.
The Miami, Florida born rapper was released Monday  but officially left the correctional facility Tuesday.
Quavo whose real name is Quavious Keyate Marshall Quavo who is the eldest of the Migos music group trio of himself, Takeoff and Offset had earlier revealed through an interview with billboard on Monday that he will pick up Hobby Shmurda from prison following his release.
Quavo shared a video of the two of them stepping off of a plane together Tuesday, both wearing masks and surrounded by a small entourage of people as they deplaned.
"Did Six And Didn't Switch Welcome Home!" Quavo captioned the video on Instagram, tagging Bobby Shmurda.
Bobby Shmurda was released conditionally early this morning from Clinton correctional facility in Newyork around 8:30 a.m.
According to New York's Department of Corrections and Community Supervision and will be under community supervision until his sentence is completed on February 23, 2026.
The 26-year-old Shmurda is best known for "Hot Boy," a gritty hit song with rhymes about gunplay. He and Chad "Rowdy Rebel" Marshall — another hip-hop artist who also pleaded guilty in the same case — gained notoriety with their performance in the "Shmoney Dance" video, which has about 29 million YouTube views as of Monday.
Bobby Shmurda thanked his fans for remaining loyal.
YOU MAY ALSO LIKE THIS 
Shmurda.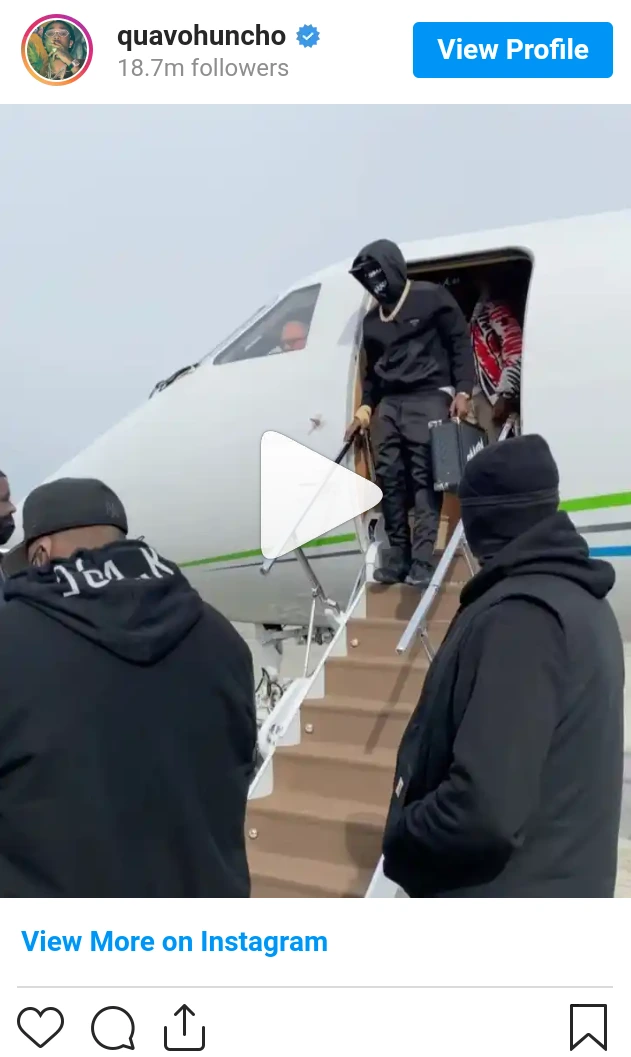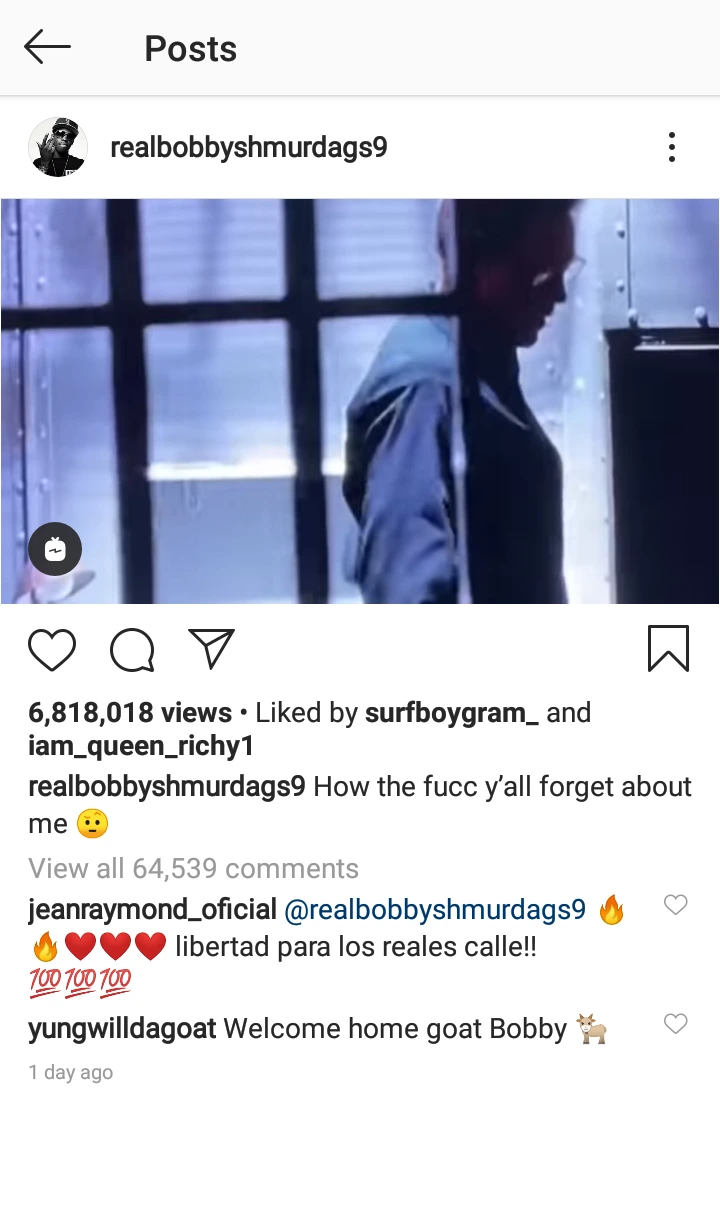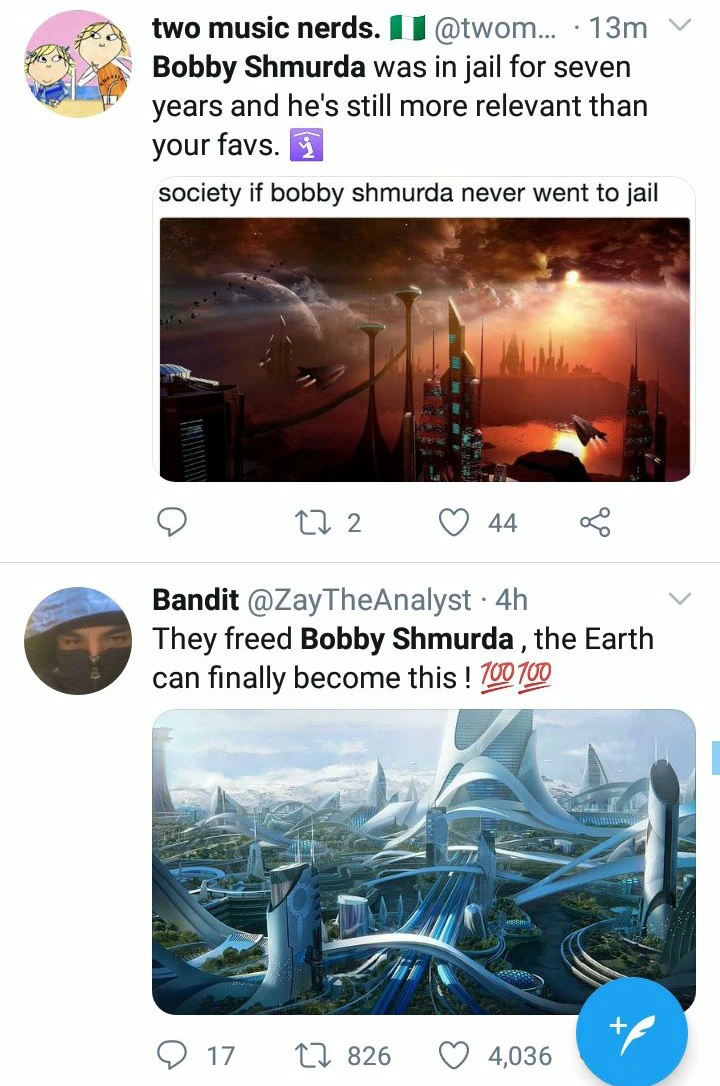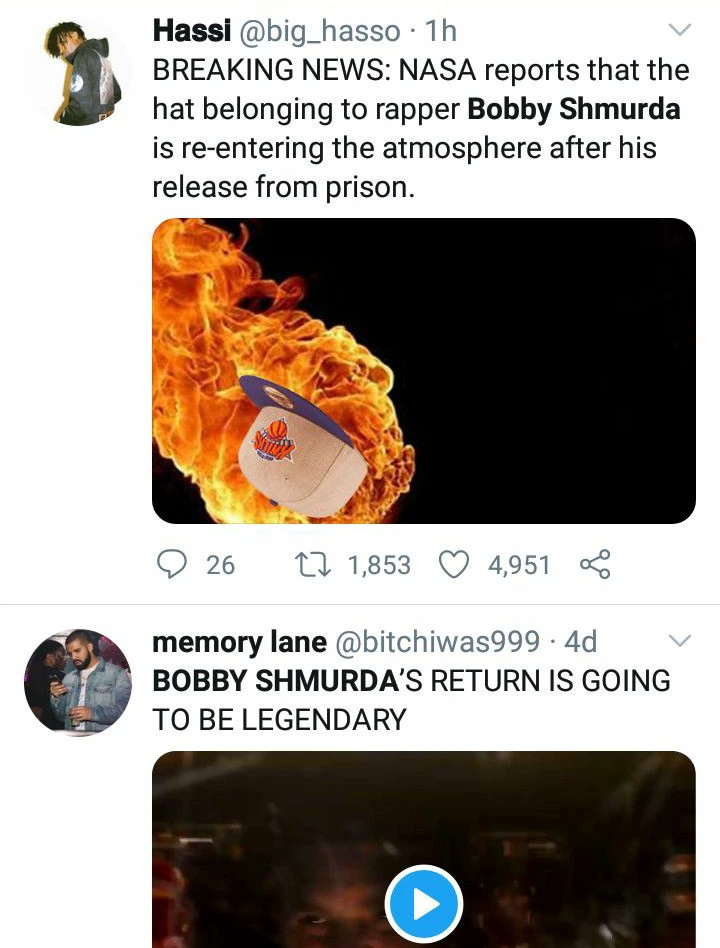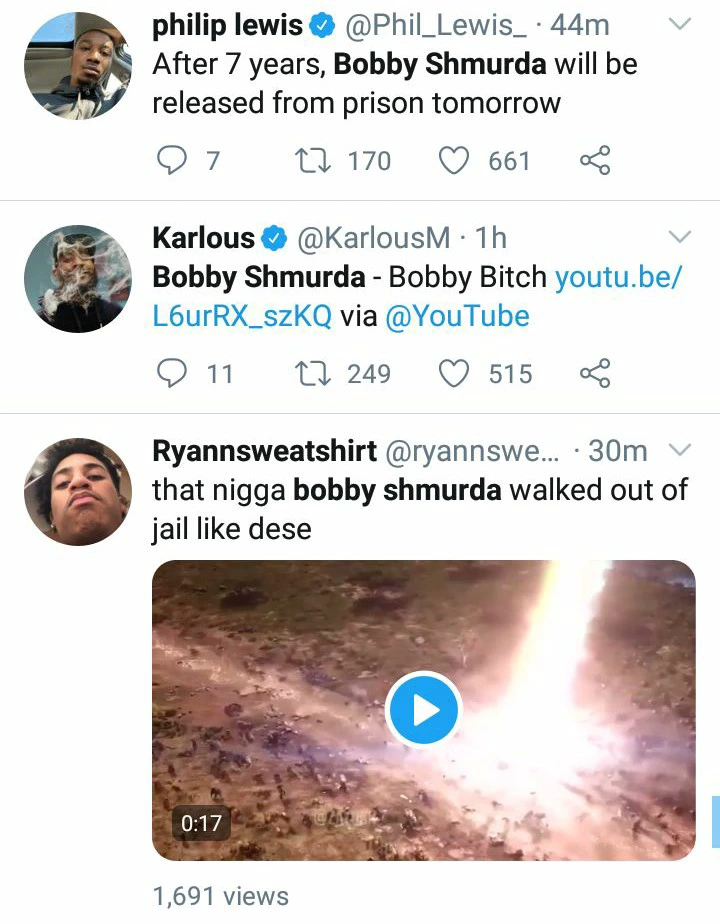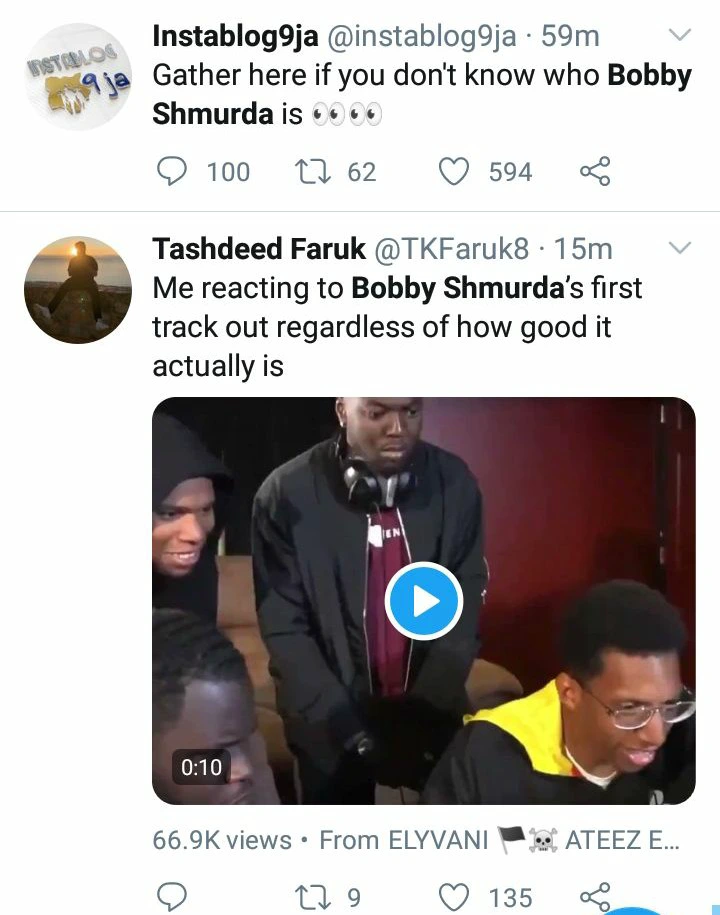 Advertise or Publish a Story on EkoHot Blog:
Kindly contact us at ekohotblog@gmail.com. Breaking stories should be sent to the above email and substantiated with pictorial evidence.
Citizen journalists will receive a token as data incentive.
Call or Whatsapp: 0803 561 7233, 0703 414 5611