The need to make the environment favourable for the participation of young ones in governance can't be overemphasized.
Every single child/youth has the potential to be great and give his very best for the betterment of his community.
Case example is Nicholas Ogunji, first male one day Abia Governor 
Nicholas Ogunji who was 17 years of age became the first male one day Governor of Abia state on Friday, 19 December 2020 through the generosity of the Executive Governor, Governor Okezie Ikpeazu.
During the 24 hours of his reign the young secondary student of Adventist Technical Secondary School, Ohafia visited the Afaraukwu Correctional Centre where he freed inmates after he paid their fines,   EKO HOT BLOG  gathered.
Gov Ikpeazu said that the essence of such a move is to involve young people in government, prepare them for a leadership position and make them serve as a source of motivation to other young stars.
Gov Ikpeazu said:
"We currently have a 17 years old Master Nicholas Ogunji of Adventist Technical Secondary School, Ohafia, as our Governor.
He is the 3rd One Day Abia Governor under my administration. Part of his official outing was a visit to the Afaraurakwu Correctional Centre where he helped free some inmates. after paying off their fines."
YOU MAY ALSO LIKE THIS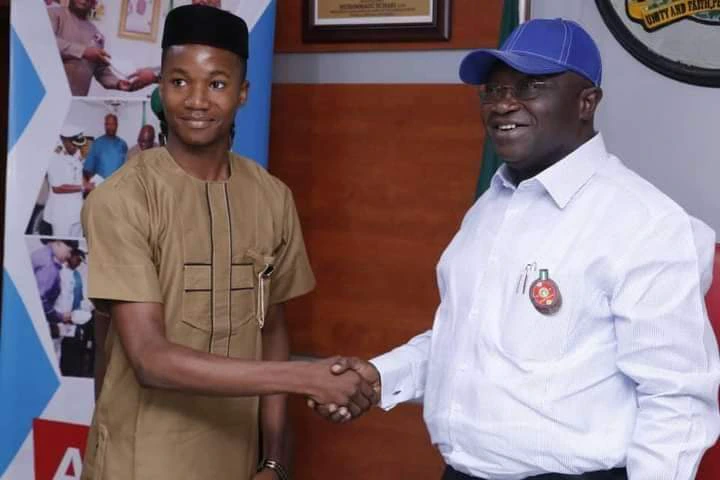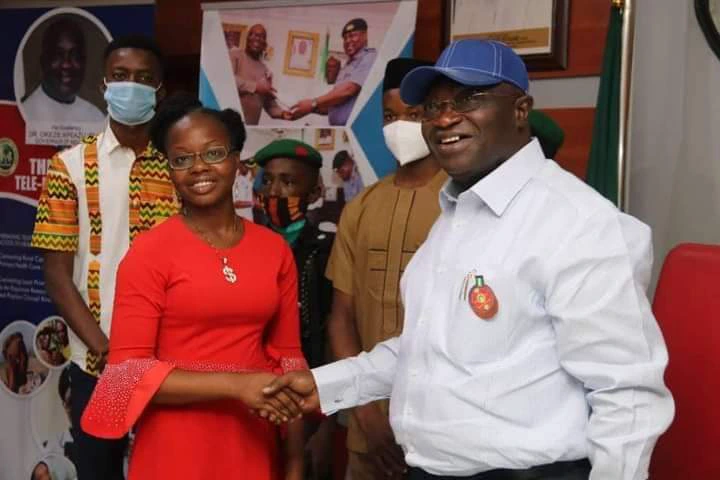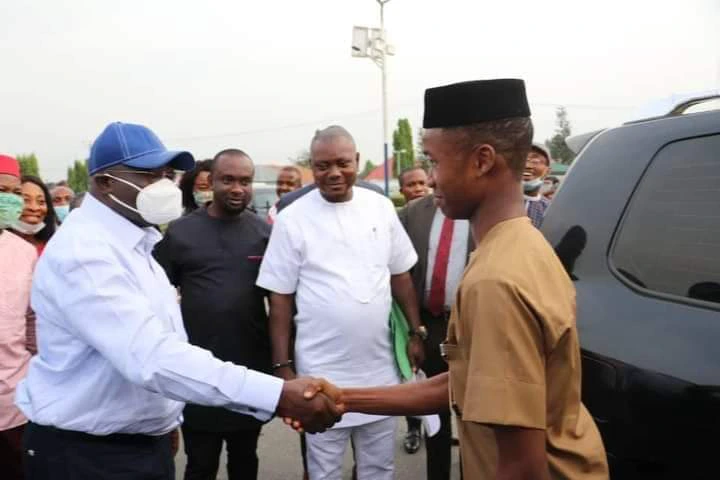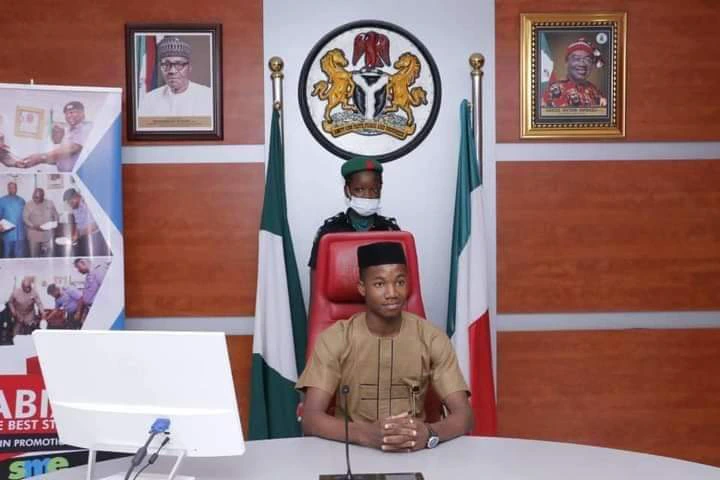 Advertise or Publish a Story on EkoHot Blog:
Kindly contact us at ekohotblog@gmail.com. Breaking stories should be sent to the above email and substantiated with pictorial evidence.
Citizen journalists will receive a token as data incentive.
Call or Whatsapp: 0803 561 7233, 0703 414 5611