Bobrisky and Nkechi Blessing spilled so many nasty words on their social media page.
The quarrel was so heavy to an extent that it led to insult, curses and swearing.
The saga has garnered mixed reactions from fans 
Popular Cross dresser, Bobrisky and Nollywood Actress, Nekechi Blessing Sunday had serious clash on Instagram recently that led to names-calling and revealing of dirty secrets about themselves.
The drama started after a female fan, Oyindamola tattooed the actress name on her hand and Nkechi Blessing was wondering if that was a new trend of fans to tattoo the names of celebrities they love in order to get cash gifts from celebrities.
As gathered by EKO HOT BLOG , Nkechi Blessing told the fan that she won't get anything more from her than just ordinary post as she also is looking for who to draw on herself that will dash her something.
The Actress later apologized to the fan after she find out that the tattoo was real but a social media user comment under the apology post saying the actress 'fears Bobrisky' that was what made her apologize.
This comment vexed Nkechi Blessing who fired back and asked if the social media user and Bobrisky is 'mad.'
"Abi you and Bobrisky dey mad? you want make I swear for you?" Nkechi Blessing reply the comment.
Bobrisky who doesn't mind if her fans draws tattoo of her name on their body replied back to Nkechi blessing through her Instagram page;
"Nkechi or whatever your name is. I like my space and peace a lot, that is why I don't follow people here, but when you cross your lane you are definitely waking up a dangerous python."
"I know you and clout is 5 and 6 and we both are SHAMELESS!!!! So lets roll the dice. Never in your life mention my name on your page again." Bobrisky said.
Bobrisky later added that if the actress have any issue with him, she should be brave and face him.
The cross dresser also went further to ask the actress; "Am I the one who asked you to do audio giveaway in your page?"
She said the actress isn't rich enough to appreciate fans who drew tattoo of her name on their body.
Nkechi later claimed that Bobsriky is fighting with her because of a man since 2019.
Nekechi Blessing Sunday apologised to her fan, Oyindamola, that she condemned after she tattooed her name on her body.
YOU MAY ALSO LIKE THIS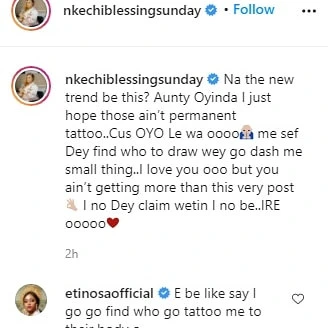 Bobrisky replies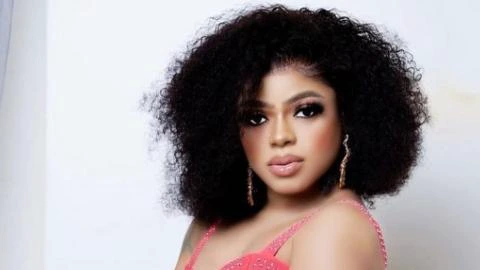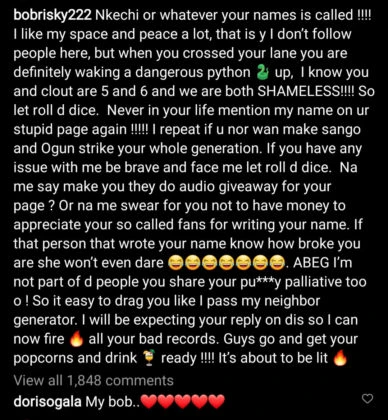 Nkechi replies.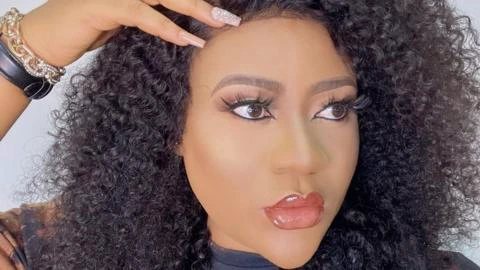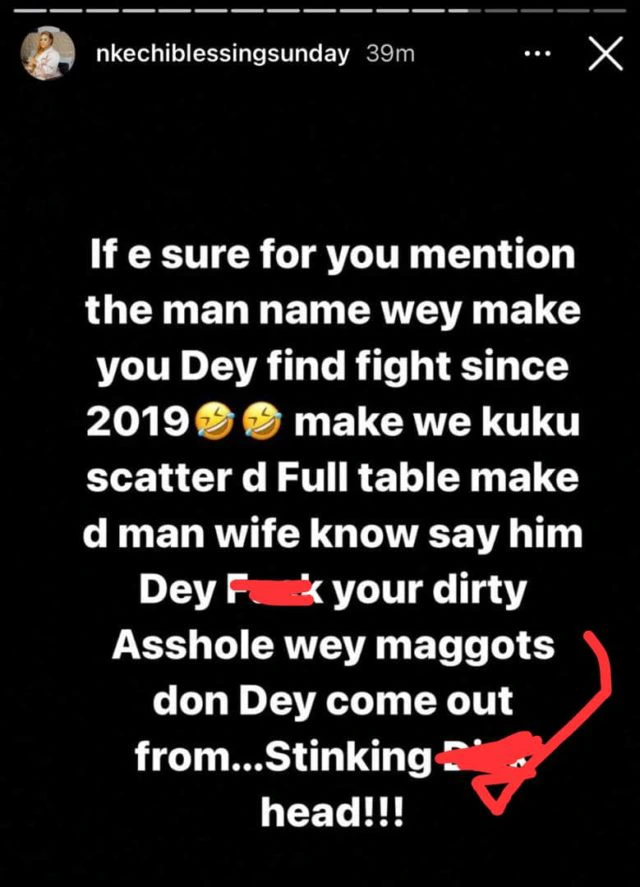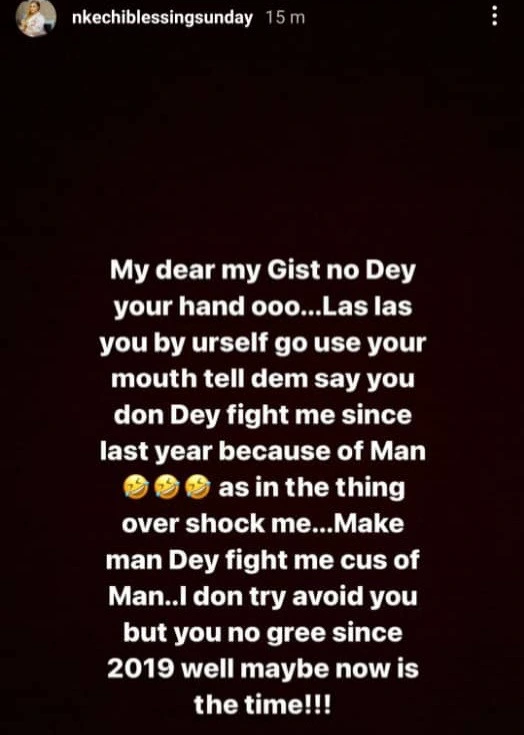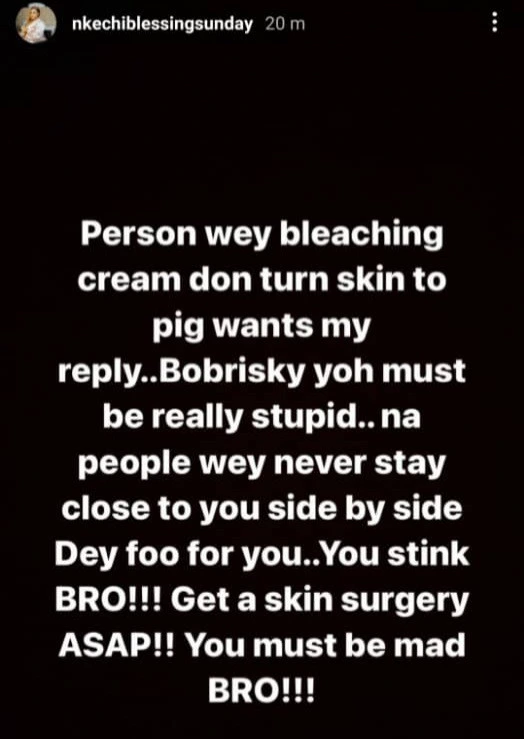 Nkechi apology to fan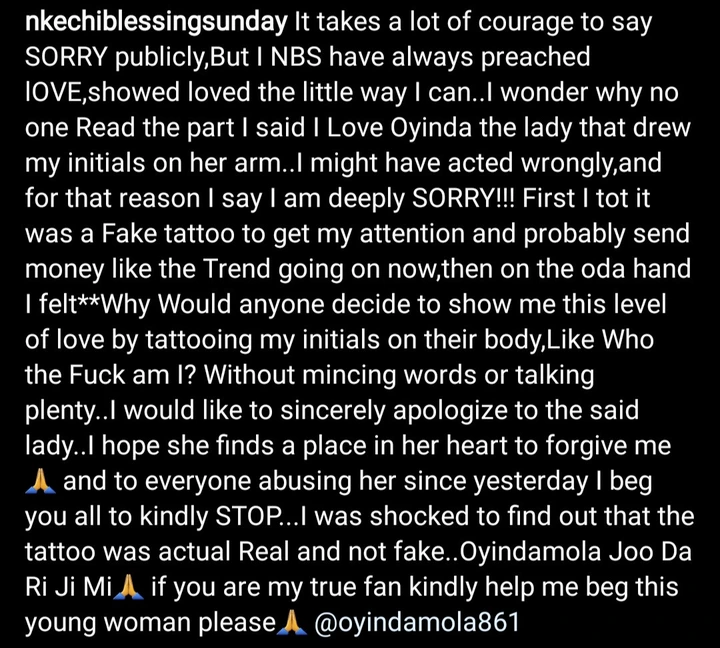 Advertise or Publish a Story on EkoHot Blog:
Kindly contact us at ekohotblog@gmail.com. Breaking stories should be sent to the above email and substantiated with pictorial evidence.
Citizen journalists will receive a token as data incentive.
Call or Whatsapp: 0803 561 7233, 0703 414 5611