It's been barely 24 hours after some Policemen were killed at a checkpoint in Anambra State
Thre have also been reports of Police killings in Calabar
People of Akai Effa, a suburb of Calabar are now deserting the neighbourhood
There is a serious tension in Calabar as many residents has ran for their lives after Policemen  were attacked by unknown Gunmen. The ugly Incident is said to have occured around Akai Effa Roundabout, Calabar.
It was reported that the Gunmen launched an attack on a Police patrol team. The attack led to the death of some Policemen on duty and the Gunmen carted away with their rifles.
As gathered by EKO HOT BLOG , the Gunmen struck and killed all the Policemen on the team, the number of casualties is yet to be known.
A source claimed that the attacked by these Gunmen has brought tension in the area as many residents are scared of a reprisal attack, or the Gunmen striking again.
The attack according to Eye witnesses was carried out by by unknown gunmen who were heavily armed and residents are now living in fear, many have fled for safety after they discovered the bodies of the slained policemen.
The attack was suspected to have been carried out by the Agitators and Militants who were short of weapons and needed more.
The vehicle of the Policemen according to eyewitnesses was ridden with bullets and bloodstains.
YOU MAY ALSO LIKE THIS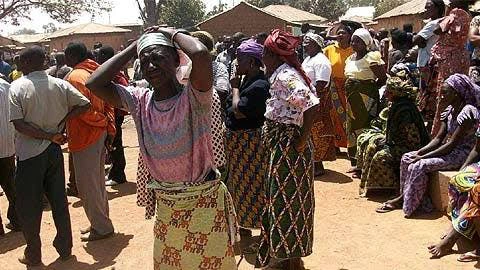 Advertise or Publish a Story on EkoHot Blog:
Kindly contact us at ekohotblog@gmail.com. Breaking stories should be sent to the above email and substantiated with pictorial evidence.
Citizen journalists will receive a token as data incentive.
Call or Whatsapp: 0803 561 7233, 0703 414 5611