Former Barcelona's President Josep Maria Bartomeu was arrested in his house.
Barcelona set a new record for the highest number of club Presidents arrested in Europe
The news received mixed reviews from Football fans.
Former Barca president Josep Maria Bartomeu has been arrested earlier this morning due to his involvement in the BarcaGate scandal.
BarcaGate was the Company Bartomeu paid to discredit Barcelona Players on Social media.
Catalan police were located at the Camp Nou offices this morning to search for documentation in connection with the BarçaGate investigation.
Also arrested were Òscar Grau (CEO),  Román Gómez Ponti (Head of legal services) and Jaume Masferrer (former adviser to the presidency)
They created and paid companies to slander Barca players (including Leo Messi) and protect them on social media, EKO HOT BLOG  gathered.
 Piqué reacts: " They spent money to criticize legends of the club as well as active players, that's brutal. I asked for explanations & Bartomeu told me "Gerard, I didn't know." "
YOU MAY ALSO LIKE THIS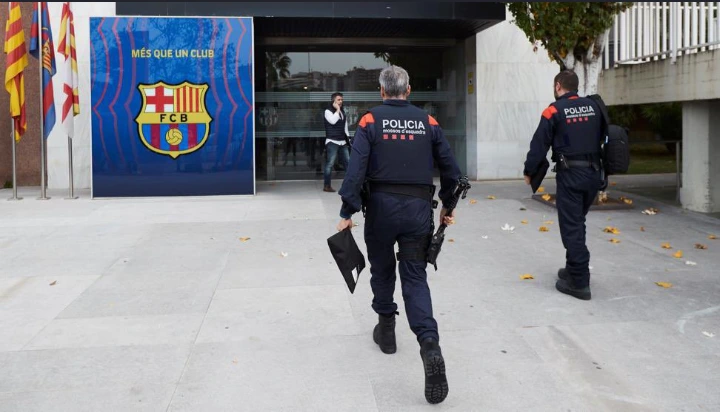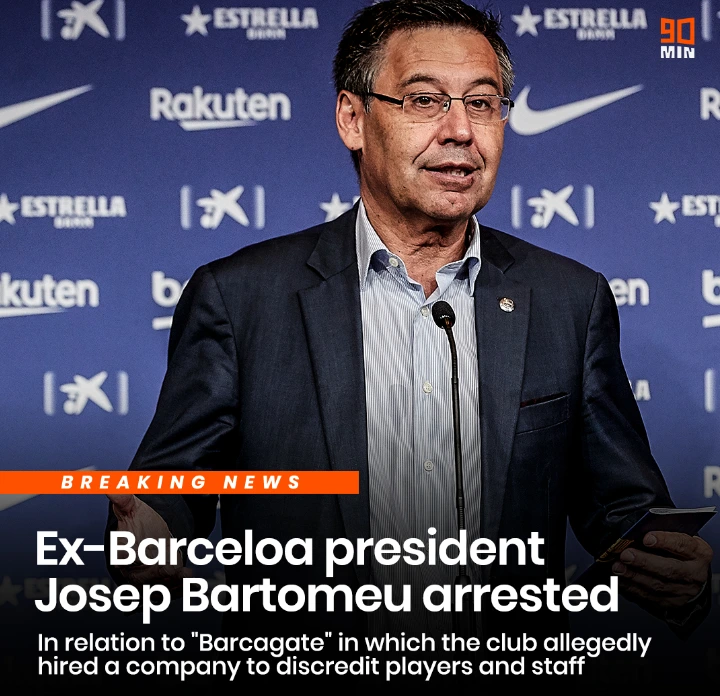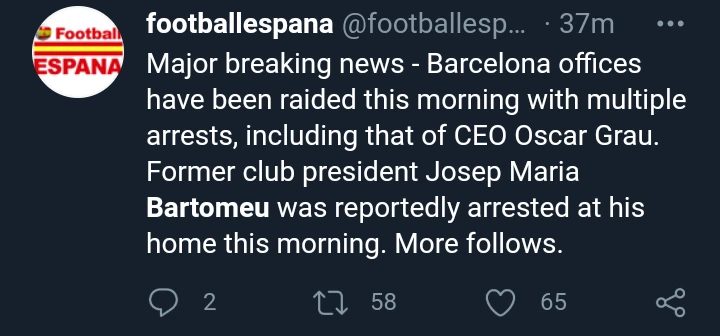 Advertise or Publish a Story on EkoHot Blog:
Kindly contact us at ekohotblog@gmail.com. Breaking stories should be sent to the above email and substantiated with pictorial evidence.
Citizen journalists will receive a token as data incentive.
Call or Whatsapp: 0803 561 7233, 0703 414 5611