The old culture of this tribe is now mostly used at cultural events, ceremonies, and festivities, where it is used for entertainment.
Young people among the Banna tribe of Ethiopia, who live in the arid regions, the eastern part of the Omo Stream, move around on long sticks to avoid being attacked by dangerous animals, while walking around their area.
When you visit the vastly lower Omo area, where the Banna people live, you will note that walking on long sticks has mostly become an entertaining thing for young boys, enabling them to stand even taller than everyone else.
Because of their long walking sticks, tourists continue to flock to Banna communities. They have a distinct culture, and traditions, that have been passed down over centuries.
Tradition was revered by the Banna people. With about 45,000 members, this Ethiopian ethnic group is mainly found in the areas surrounding Chari Hill, near Kako Village, and a grassland region surrounding Dimeka.
They are predominantly Muslim people who own their own ruler, and live in the jungle hills on the Omo Valley's east coast, in the southern part of Ethiopia, EKO HOT BLOG  gathered.
YOU MAY ALSO LIKE THIS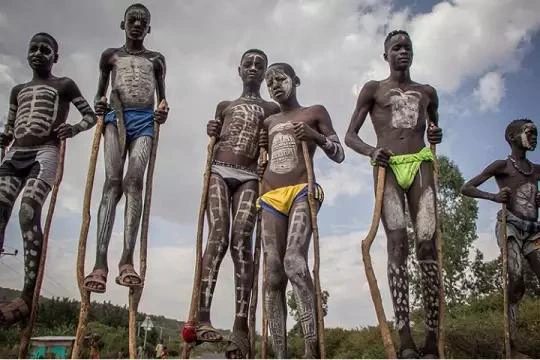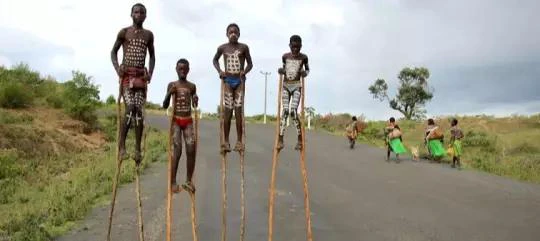 Advertise or Publish a Story on EkoHot Blog:
Kindly contact us at ekohotblog@gmail.com. Breaking stories should be sent to the above email and substantiated with pictorial evidence.
Citizen journalists will receive a token as data incentive.
Call or Whatsapp: 0803 561 7233, 0703 414 5611