Yoruba Group, Afenifere has cleared the air on endorsing any presidential aspirant
Afenifere stated that they have not supported any presidential candidate, including the National Leader of the ruling All Progressives Congress, Bola Ahmed Tinubu
According to reports, Yoruba Nation agitators and Afenifere are at war after it was revealed that Afenifere have full support for son of the late MKO Abiola, Kola Abiola for 2023 Presidency.
A viral video shows a Popular Yoruba Nation Agitator identified as Akeem Adio Rasaki speaking in the native Yoruba language.
He said: "It's this time that we need awareness because of Afenifere. They have gang up again to place us into second slavery. Me and you open our eyes down for us to be sold out. If we open our eyes down to allow them sell out our children, it means we are going to suffer to the end.
"Who are the Afenifere in Yoruba land? What is their work? Since Fulani herdsmen has been killing us, what have they done? Why is it that what does not benefit Yoruba is what they normally stand up for?
"Why is it that what will bring tears in our eyes is what Afenifere normally gather for? Since our farmers could not go to the farm because of Fulani herdsmen, we didn't see Afenifere."
Accordong to Rasaki, Yorubas go to school and graduate but are out there riding bikes in the street.
He further said that Yoruba ladies are sleeping under the bridge and that the bright future of the Youths have been shattered.
On that note, he revealed that it's left for Yoruba people to save themselves from Afenifere group, EKO HOT BLOG gathered.
Based on other statements, he said:
"God has shown us our enemy. Once you have know your name, is it possible for the enemy to harm you again? We have known our enemy. We have known where our pain is coming from. We need awareness, we don't want this Afenifere. It's left for me and you..
"Recently, they want to use our intelligence by choosing the son of MKO Abiola, that is, Kola Abiola as a candidate for 2023 Presidency.
"Afenifere wants us to continue under slavery again. They think they can use the son of MKO to decieve us so that we will pity him because his father was a good man.
"They have noticed that Yorubas will not vote for Tinubu in 2023 election that's why they came up with the idea of the son of MKO to decieve us.
"We are close to promise land, don't let Afenifere deceive us. It's been long way we have started this journey. Yoruba kings have not been supportive. They don't want us to free from slavery. It's me and you that will set ourselves free from this."
YOU MAY ALSO LIKE THIS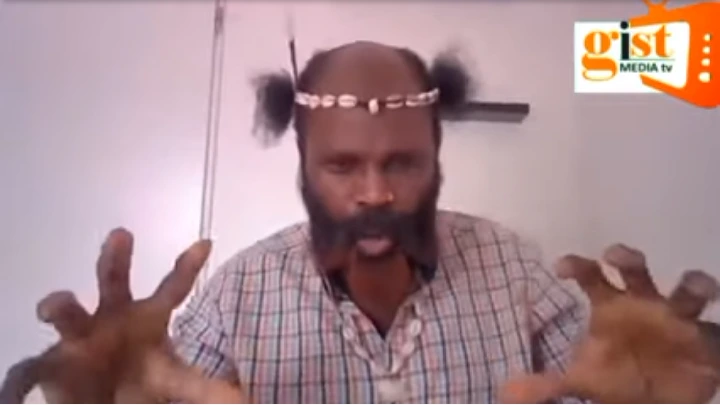 See people's comments below: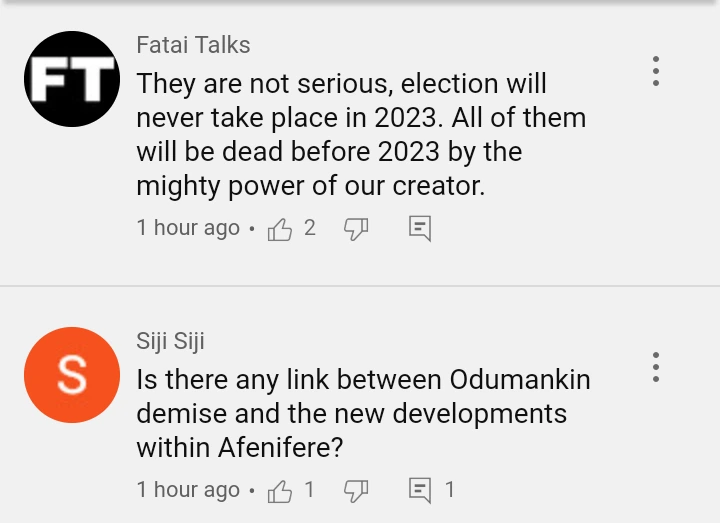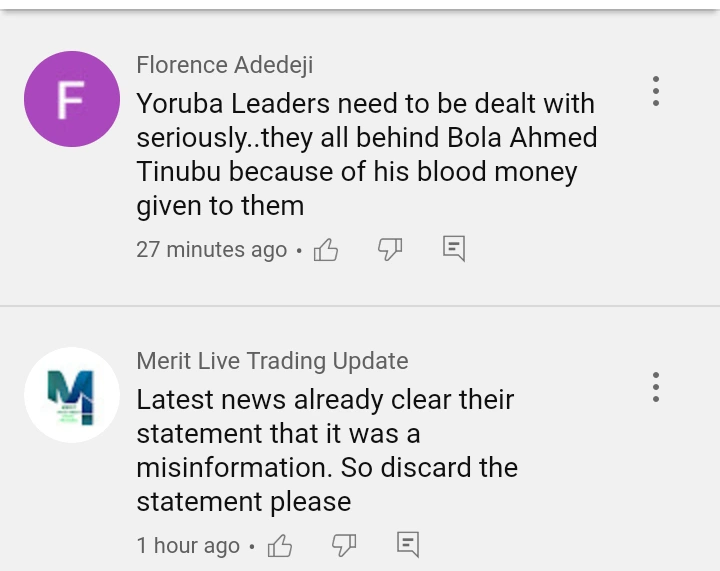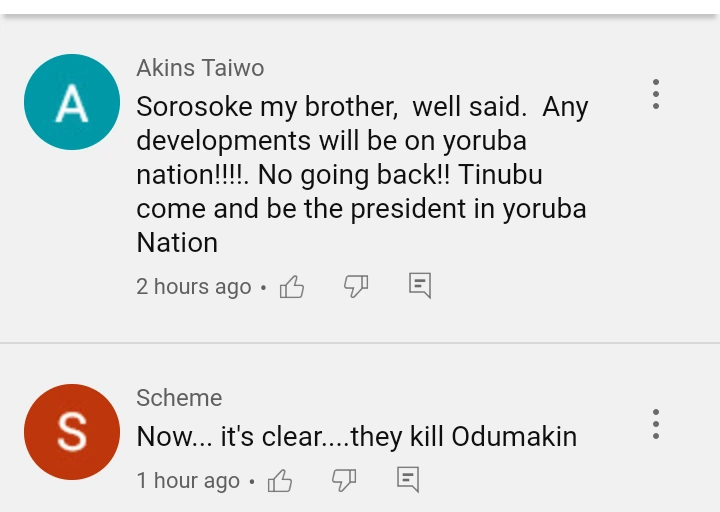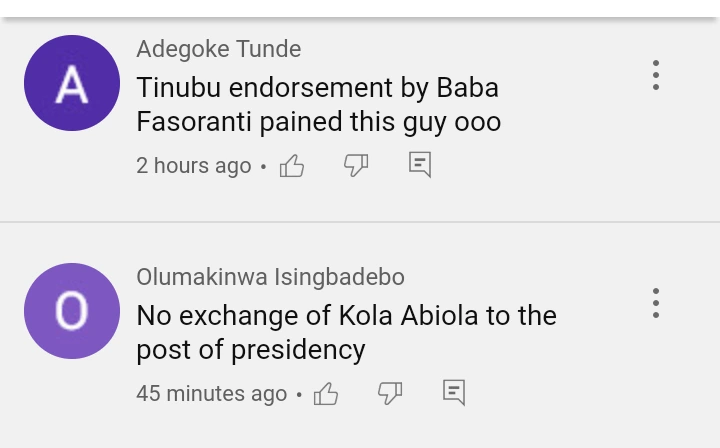 Advertise or Publish a Story on EkoHot Blog:
Kindly contact us at ekohotblog@gmail.com. Breaking stories should be sent to the above email and substantiated with pictorial evidence.
Citizen journalists will receive a token as data incentive.
Call or Whatsapp: 0803 561 7233, 0703 414 5611