The Lagos state governor Sanwo-Olu compensated some tenants, house and land owners in Lagos.
The Governor of Lagos state, Babajide Sanwoolu made it clear that his administration will be constructing a 37km Lagos red line rail project. Truly, it is a capital project and a whole lot of money has been budgeted for it.
To ensure the success of the project, some houses and properties belonging to people will be damaged and destroyed.
However, Babajide Sanwoolu has promised to compensate the affected people with cash to relocate and settle themselves.
The governor took to his media page to share how the first phase of the affected people were compensated.
According to the governor, he said about 263 houses were affected and they have started the compensation process.
The people were compensated according to their property value. 25 persons have been compensated so far and much more are coming in the same manner.
A lot of people have commended the governor on his page, a whole lot of praise and criticism were seen on his tweet, EKO HOT BLOG  gathered.
YOU MAY ALSO LIKE THIS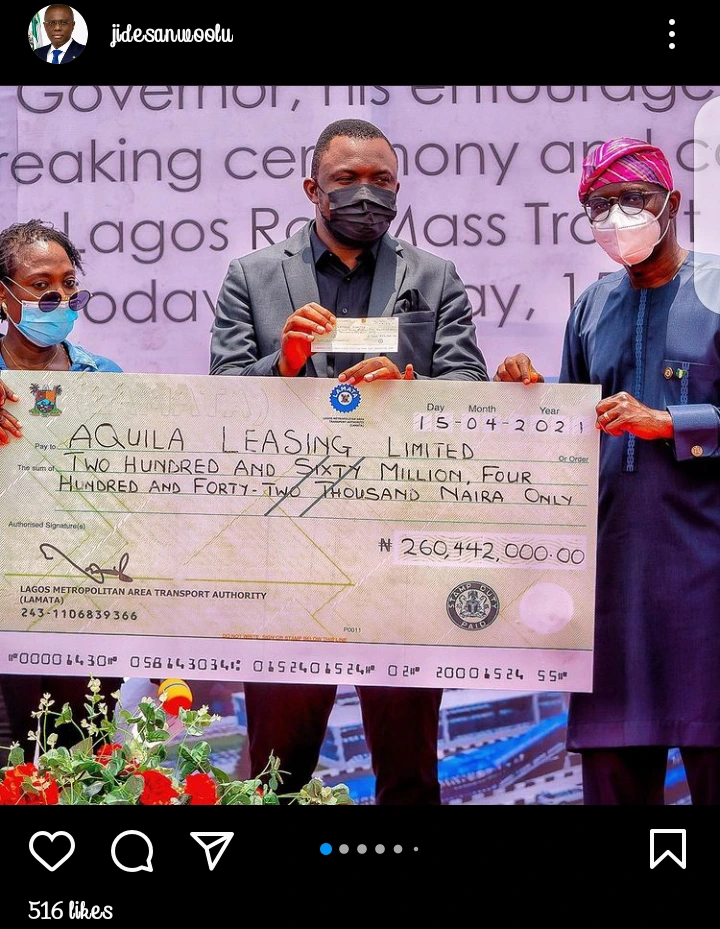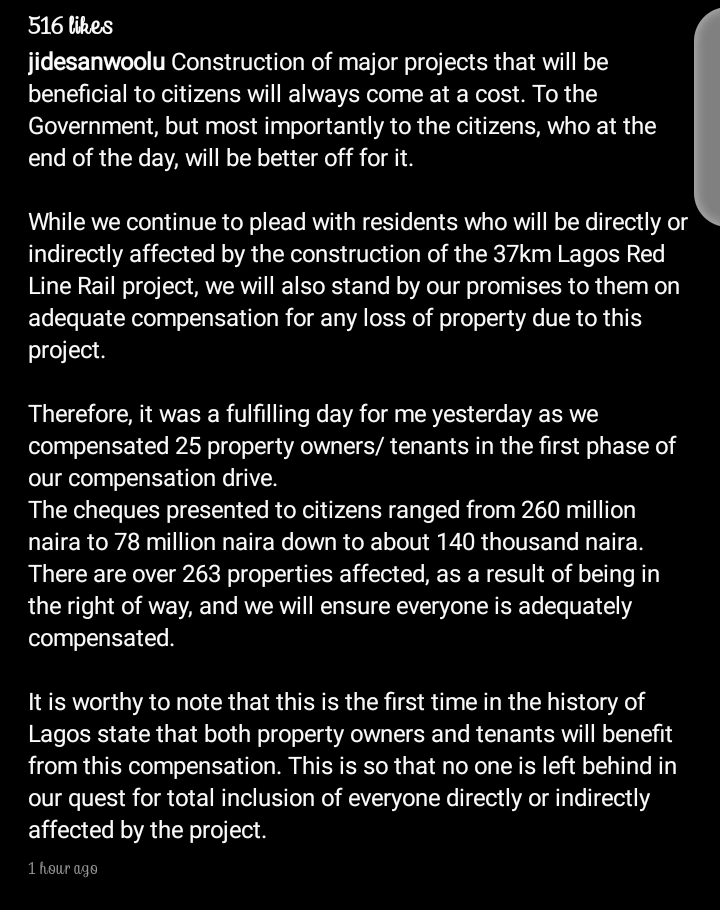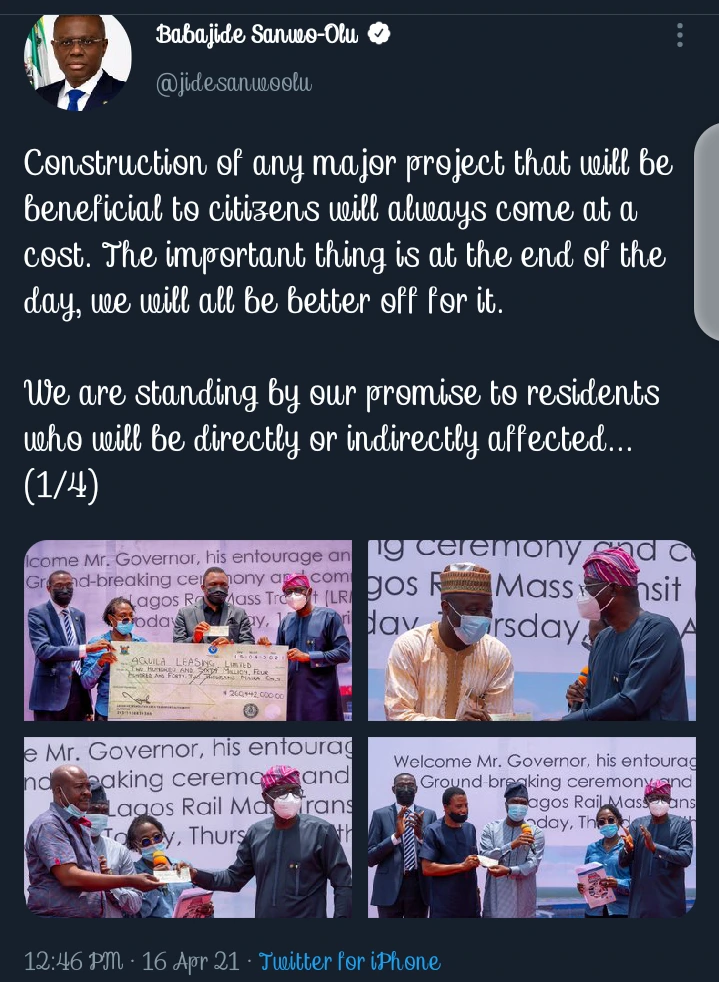 See the pictures below for more confirmation.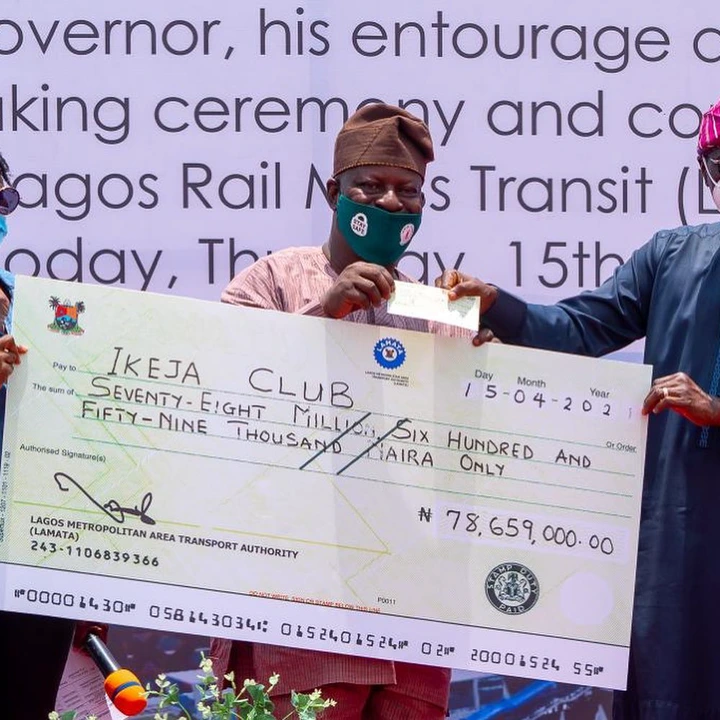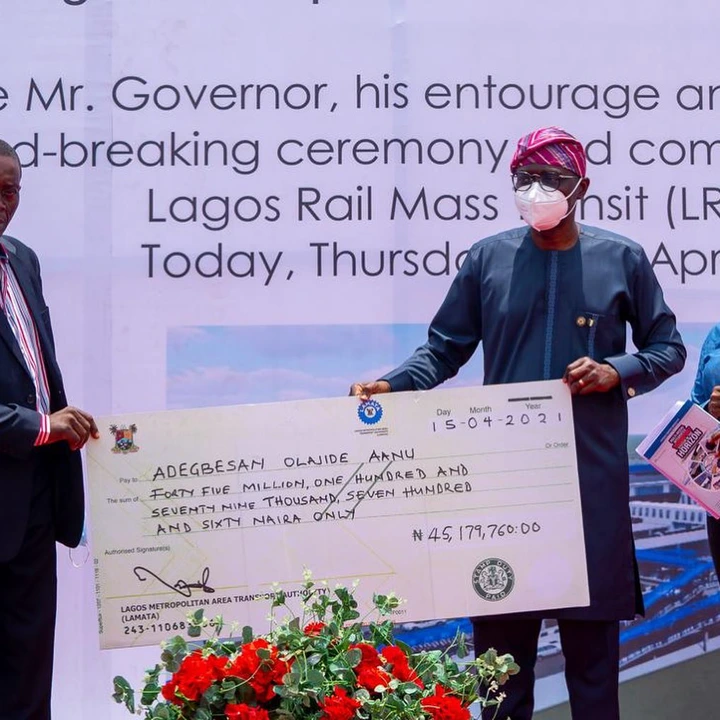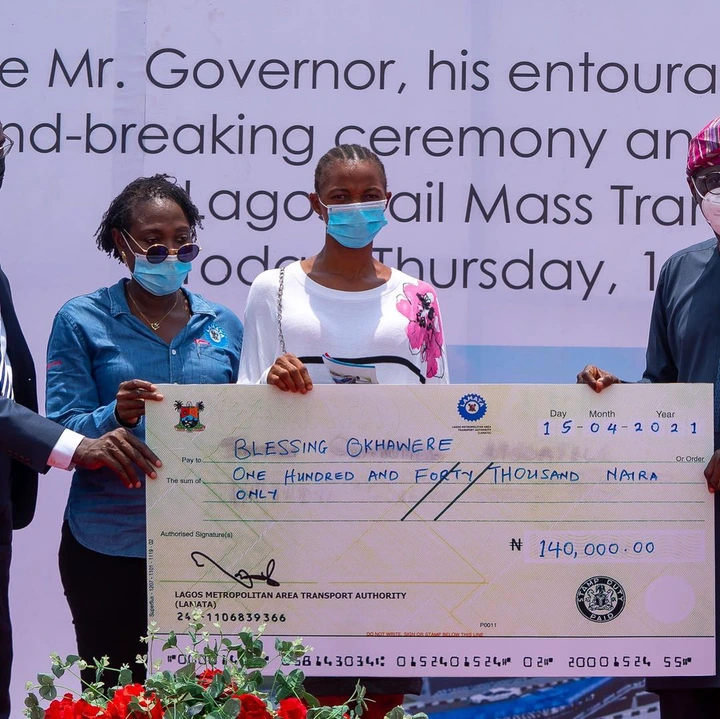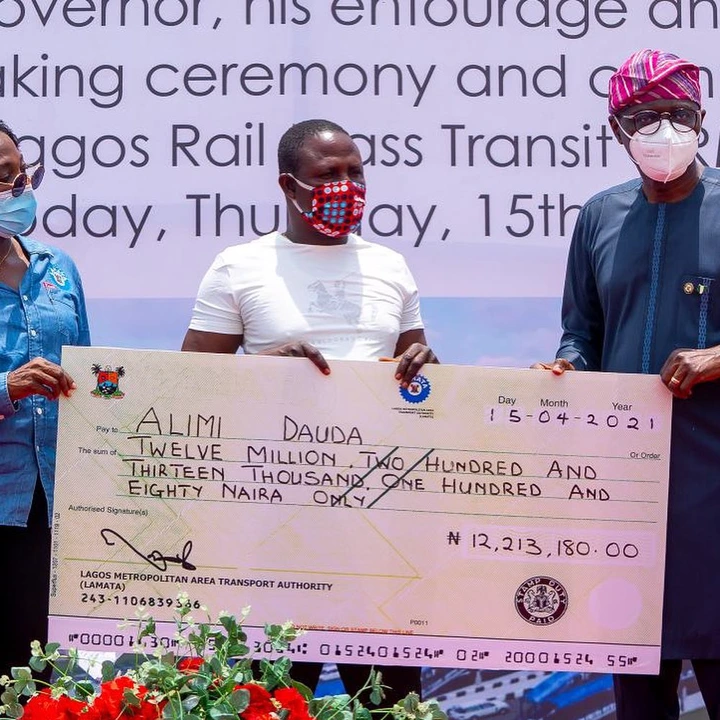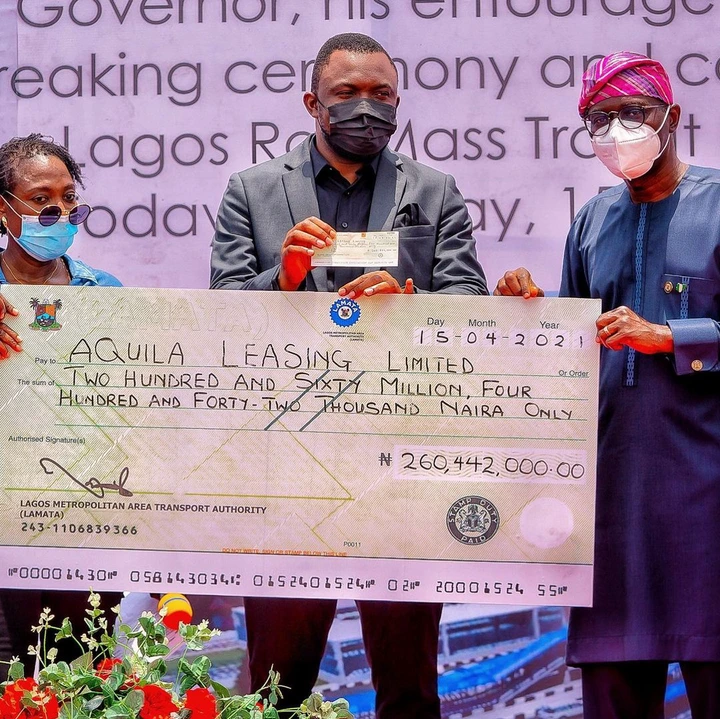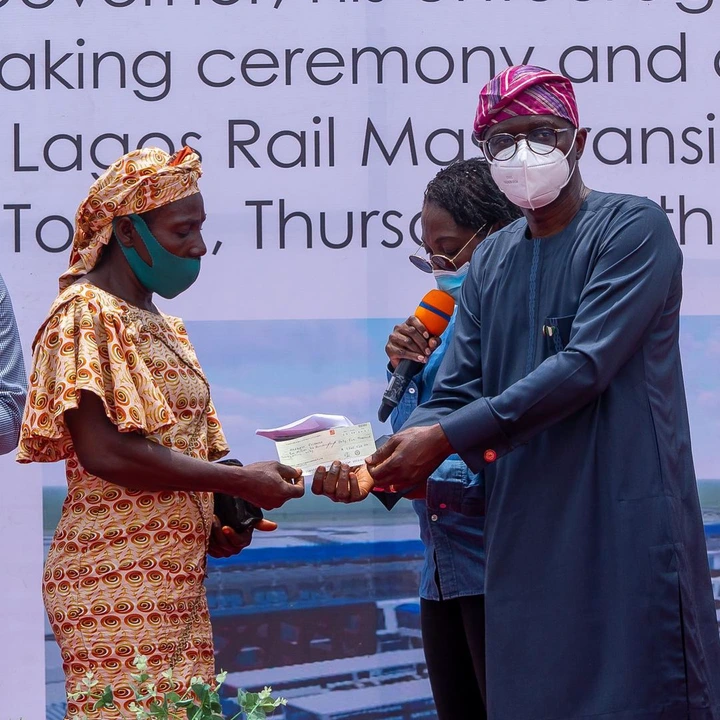 Reactions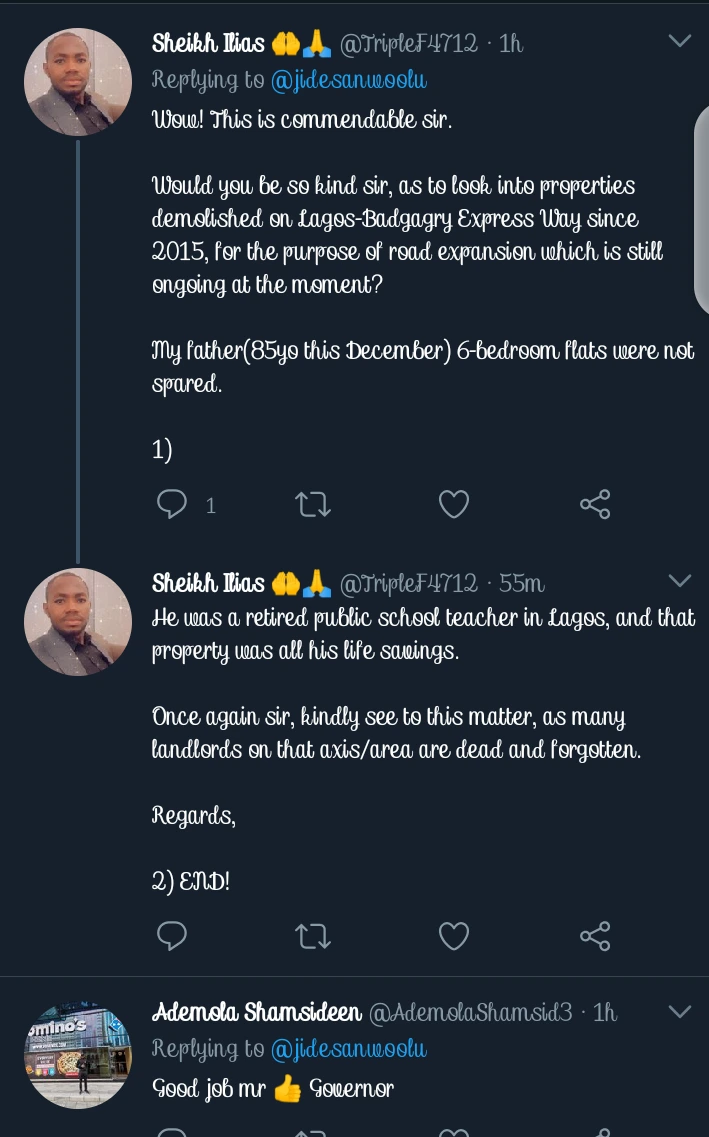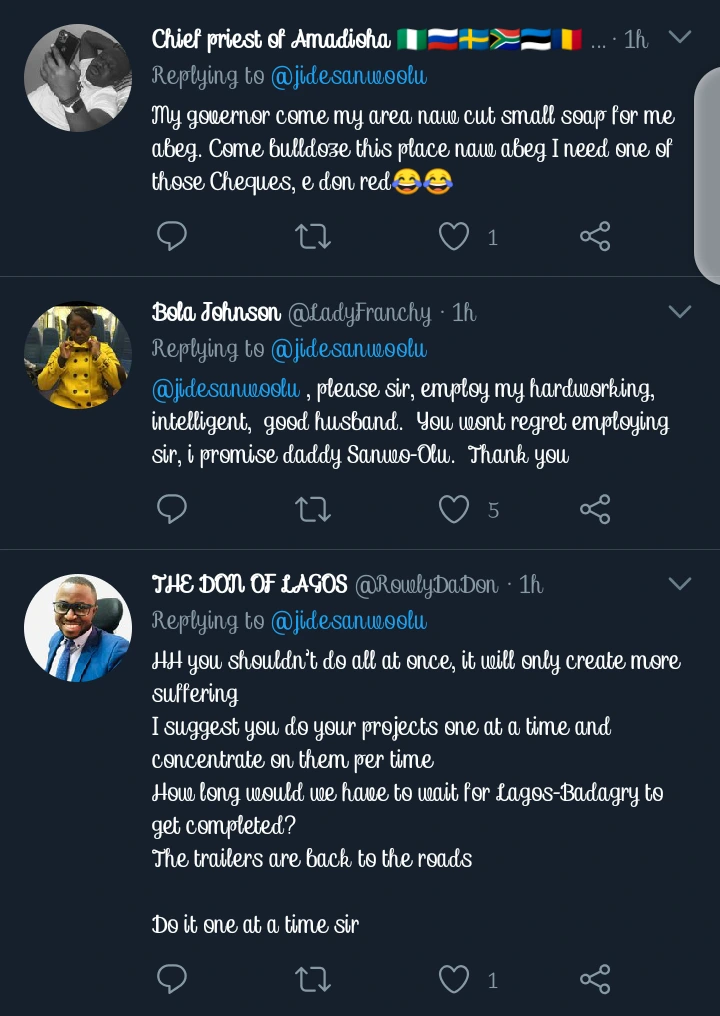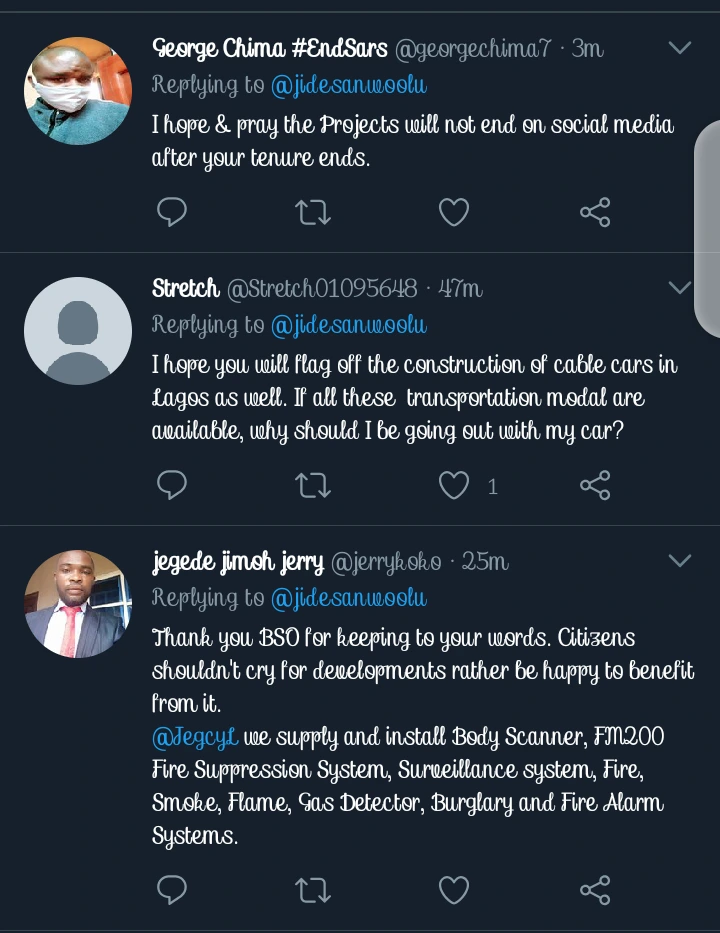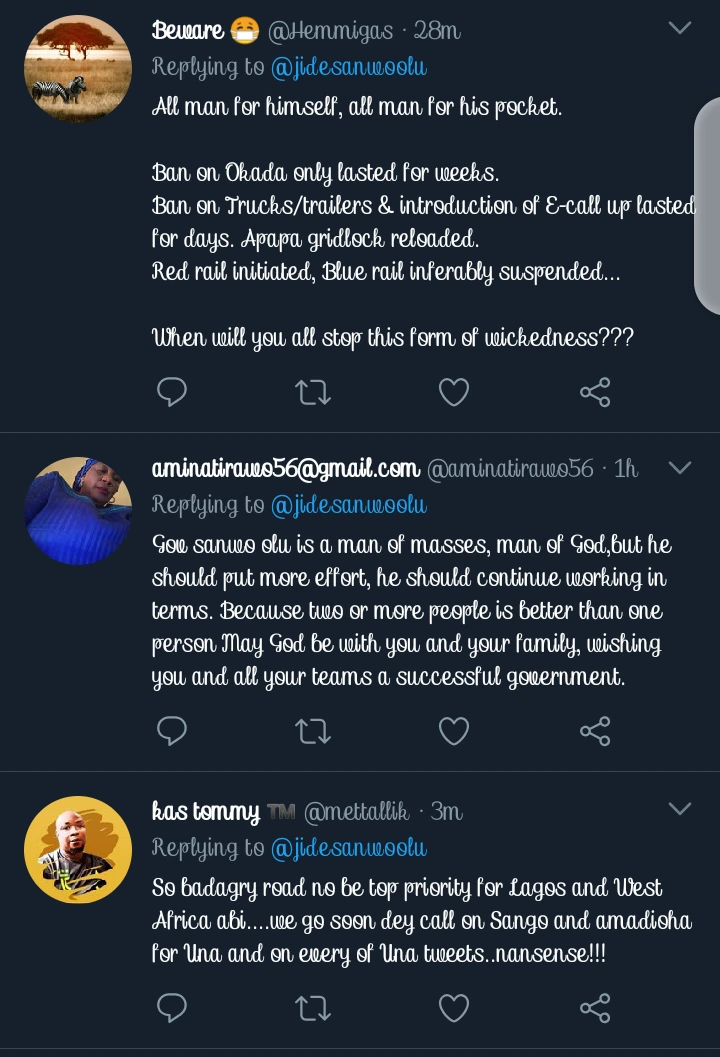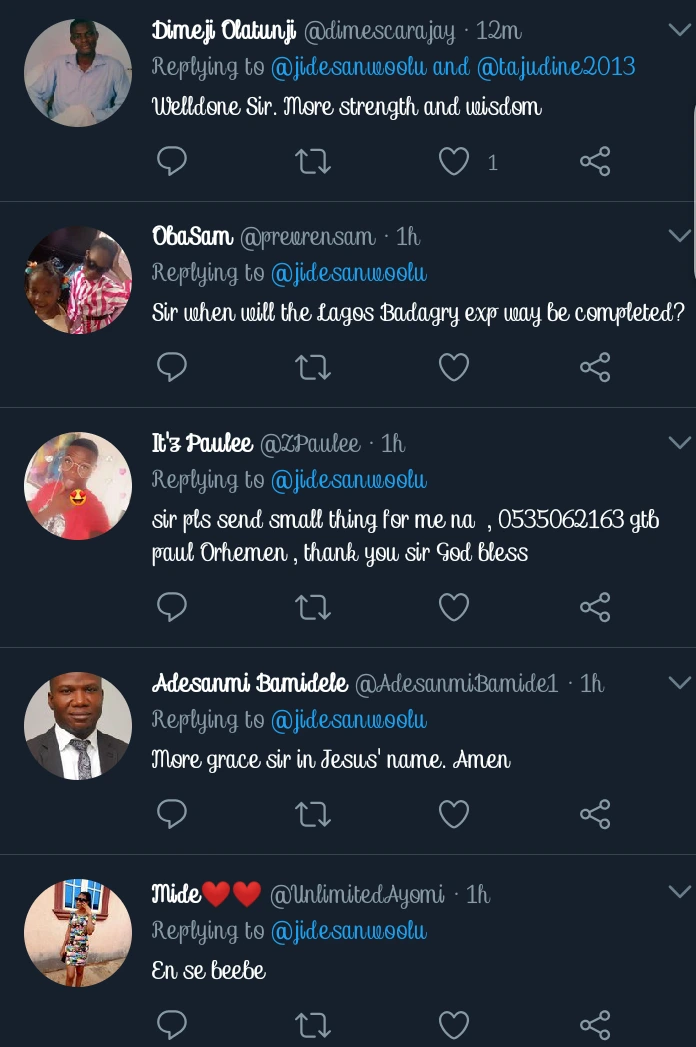 Advertise or Publish a Story on EkoHot Blog:
Kindly contact us at ekohotblog@gmail.com. Breaking stories should be sent to the above email and substantiated with pictorial evidence.
Citizen journalists will receive a token as data incentive.
Call or Whatsapp: 0803 561 7233, 0703 414 5611