Outrage has been trailing Card B's response to the 90- day jail sentence meted out against Akuapem Poloo by a Ghanaian Circuit Court over the unclad photoshoot the Actress had with her underage son during his 7th birthday last year.
The American rapper's reaction was expected though considering what she said during her visit to Ghana in 2019. Recall that during the visit, Cardi B infamously described Akuapem Poloo as her "twin sister"
In a tweet she shared that stirred outrage, Cardi B slammed the court's jail terms and said social media probation or community service could have been a better option instead of sending her to prison for 90 days.
The American superstar who claimed to have seen a lot of similar unclad photoshoots in the USA insisted that the jail terms is bit harsh.
In the meantime, people have been blasting Cardi B for comparing Africa to USA. They claimed that when it comes to raising children, Africa is completely different from how children are raised in the United States,  EKO HOT BLOG gathered.
YOU MAY ALSO LIKE THIS
See details in the screenshot below: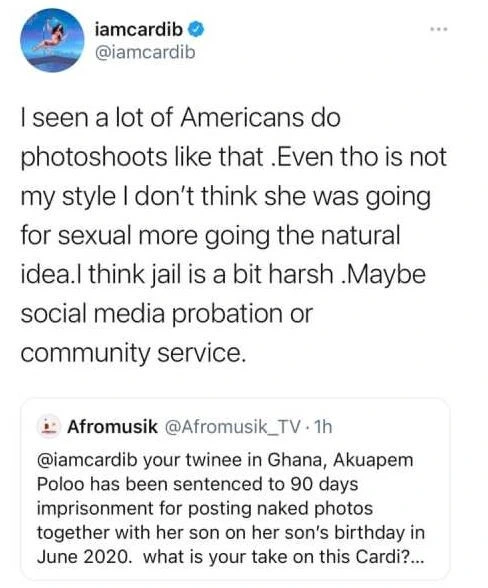 See mixed reactions trailing the Card B's comment on Akuapem Poloo's court ruling: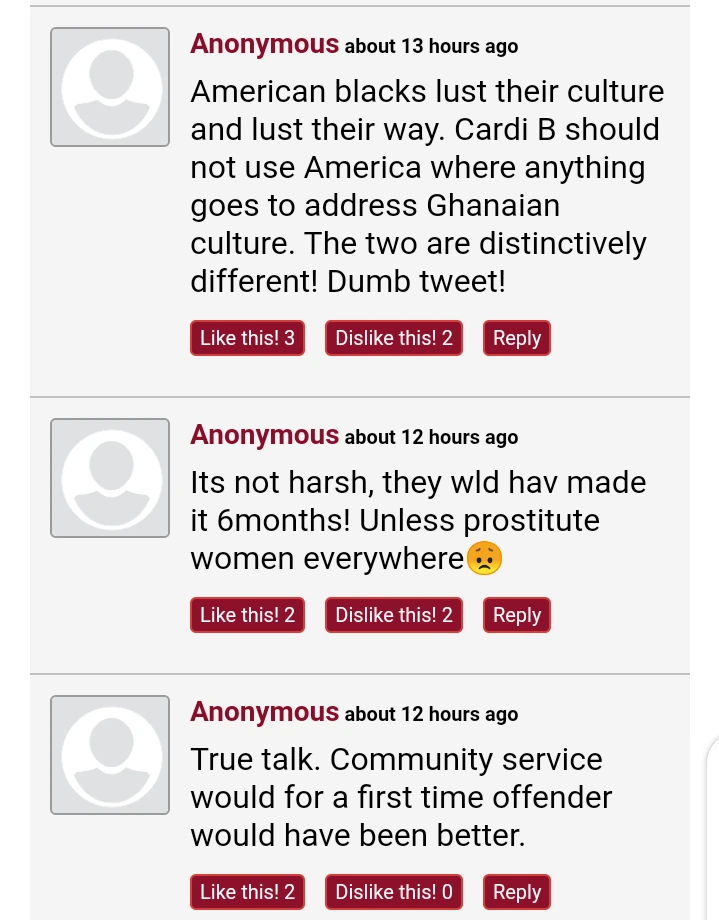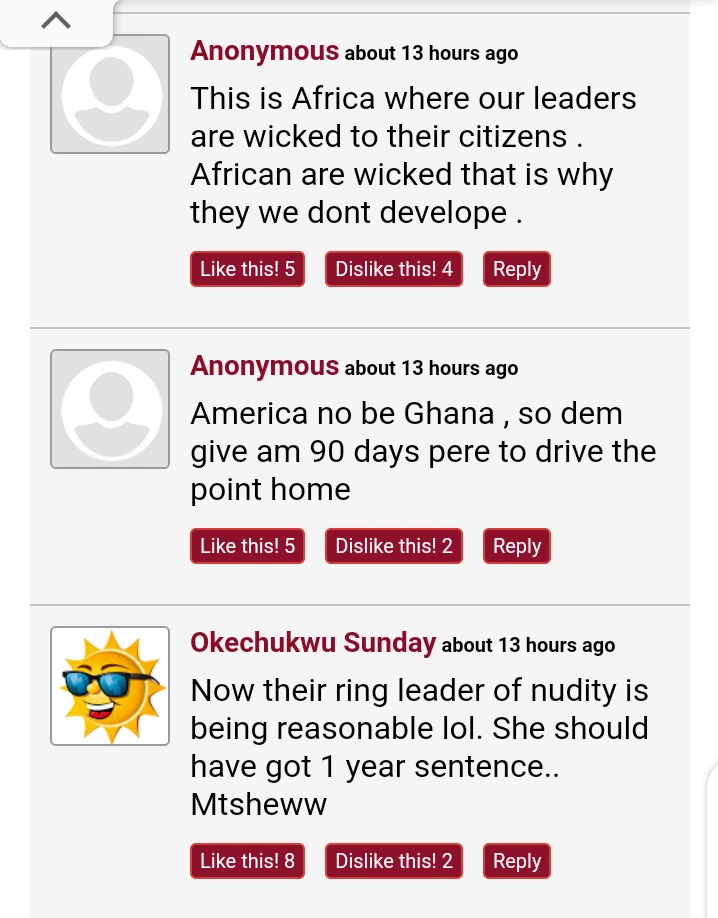 Advertise or Publish a Story on EkoHot Blog:
Kindly contact us at ekohotblog@gmail.com. Breaking stories should be sent to the above email and substantiated with pictorial evidence.
Citizen journalists will receive a token as data incentive.
Call or Whatsapp: 0803 561 7233, 0703 414 5611