Twelve European football clubs have come to terms to establish a new European Super League that will challenge the mid-week UEFA Champions League competition.
The introduction of this super league has been disputed by top football governing bodies and legal action is being threatened.
Although UEFA and English Premier League have all released statements condemning the introduction of this new league that goes against what football stands for, which is transparency through open competition and not by this criterion that the 12 European Clubs are proposing with the introduction of their new league.
According to a statement by the Premier League which reads;
"The Premier League condemns any proposal that attacks open competition and sporting merit, which are the heart of the European and domestic football pyramid.
"A European Super League will undermine the appeal of the whole game and have a deeply damaging impact on the immediate and future prospects of the Premier League."
UEFA followed up and released a disputing statement regarding the introduction of the European Super League, UEFA statement reads;
"UEFA will take action should the European Super League be formed — the clubs concerned will be banned from playing in any other competition at the domestic, European or world level, and their player could be denied the opportunity to represent their national teams."
Reports suggest that the below-mentioned football clubs have gone ahead with plans to make the European Super League competition eligible.
The twelve clubs involved are:
Manchester United, Liverpool, Manchester City, Arsenal, CHELSEA, Tottenham, Barcelona, Real Madrid, Atlético Madrid, Inter Milan, AC Milan & Juventus.
These twelve clubs will be the host clubs for the upcoming European Super League competition, despite the warning of legal action from UEFA, the newly introduced super league will take effect as the twelve elite clubs proposed, EKO HOT BLOG  gathered.
YOU MAY ALSO LIKE THIS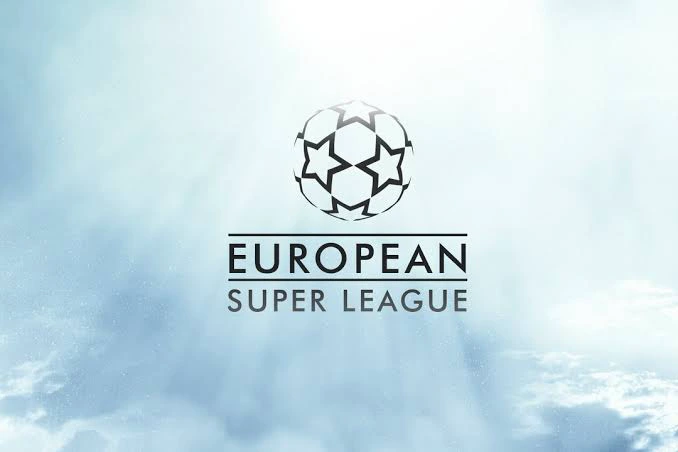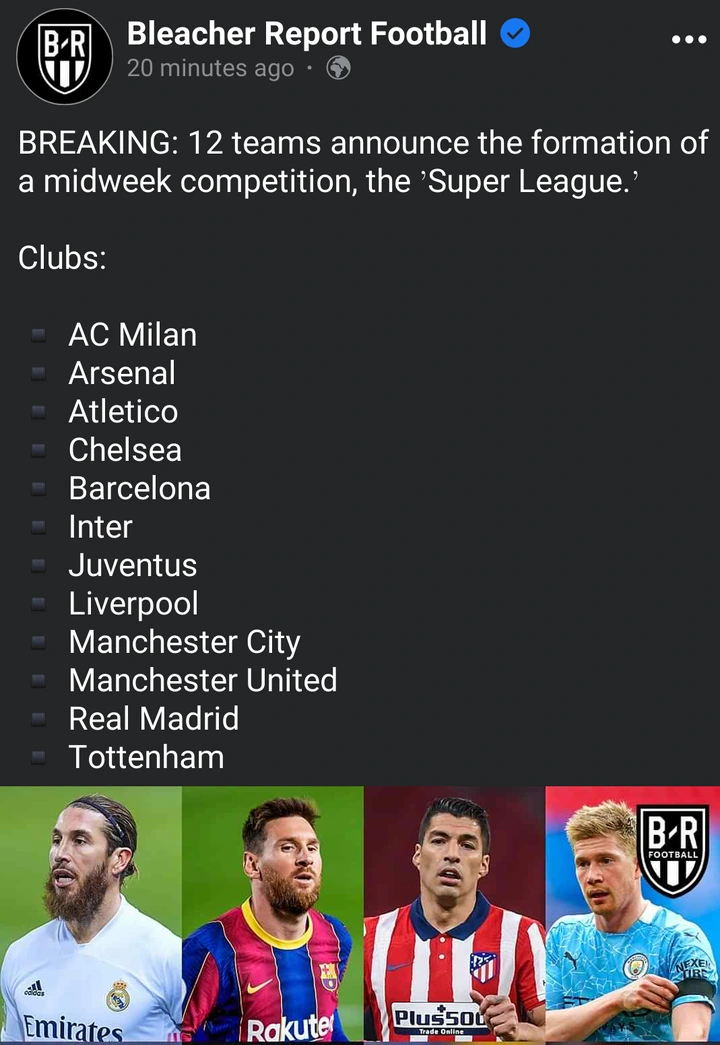 Advertise or Publish a Story on EkoHot Blog:
Kindly contact us at ekohotblog@gmail.com. Breaking stories should be sent to the above email and substantiated with pictorial evidence.
Citizen journalists will receive a token as data incentive.
Call or Whatsapp: 0803 561 7233, 0703 414 5611