The 43rd Alaaye of Efon-Alaaye, Kabiyesi Oba Samuel Adeniran Asusumasa Atewogboye II, his herbalist and one of his servants and Gabriel Olabirinjo, were all hanged to death for the ritual murder of 15-Month-Old Baby Girl named Adediwura In 1949
It was a normal Monday morning, a little girl was left to play as her parents were busy with the chores. Minutes later, the girl's mom noticed her daughter was missing.
The neighbors and other family members were immediately informed about the incident and a thorough search through the neighborhood was ordered, but it ended in futility as the girl was nowhere to be found.
At this moment the whole country was under the British protectorate. The incident was reported to King Samuel 11, the king immediately ordered a search party for the missing child.
It was later reported that a local herbalist took the girl. He hid the child in his coat and took off, later that day he ordered his wife to take the child to someone else's house.
The little child was taken to the palace that night and her body parts were cut out and removed right in the presence of the king. Her eyes were plucked and her tongue cut out and placed in a container as the king ordered, the remains of the girl were taken to the forest and buried.
Few days later, a set of detectives stormed into the community and commenced a thorough investigation. After hours of investigation, the detectives stated that the girl was a victim of a ritual killing, the news was shortly posted to the local newspapers.
The detectives got hold of 3 suspects and a thorough investigation on the case started, soon enough the horrendous crime was linked to the king.
The king was immediately arrested and tried in court, it was then the whole story about the incident was brought into the light. The king alongside his accomplices, the herbalist, and two servants were hung to death openly.
YOU MAY ALSO LIKE THIS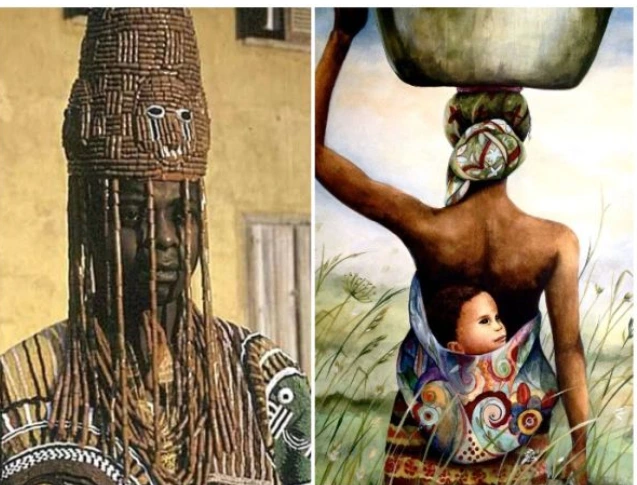 Advertise or Publish a Story on EkoHot Blog:
Kindly contact us at ekohotblog@gmail.com. Breaking stories should be sent to the above email and substantiated with pictorial evidence.
Citizen journalists will receive a token as data incentive.
Call or Whatsapp: 0803 561 7233, 0703 414 5611