Thousands of Manchester United supporters gathered outside Old Trafford holding huge placards and posters protesting against the owners of the club, the Glazer family.
The Glazer family played an important role in the failed European Superleague.
Manchester United risk points deduction following Sunday's chaotic protests that led to the unwarranted postponement of the clash between the two arch-rivals Manchester United and Liverpool.
The Football Association (FA) are currently doing exclusive investigations on Sunday's occurrence and if in any case the club lands guilty then Manchester United could face points deduction.
Over 10000 Anti-Glazer protesters broke into the stadium early enough before the kick off of the clash between the two clubs, some even barricaded the players inside the hotel where they were doing their last preparations before the official kick off time.
The Red Devils are now waiting anxiously to know their fate with two possible 'punishments' by the FA, either a monetary penalty or possible points deduction may be placed on the club.
Despite breaking into the club and blocking the players from accessing the stadium, some even went ahead to launch a fight with the police who were on a mission to stop the protest.
Video footages showed how the protesters dealt brutally on one of the police officers with some even launching barriers.
READ ALSO: After Sunday Igboho Was Declared Missing By Some Media Houses, Spokesman Reacts
The Red Devils' protesters also stole some of the Sky Sports cameras, the balls that had been placed on the touchlines and the corner flag posts. One police officer was seriously injured after being struck with a broken glass on his face, EKO HOT BLOG  gathered.
Premier League chiefs held a lengthy talk with clubs in order to reschedule the match for a favourable day, a league statement was later issued condemning the violent act. Ole Gunnar Solskjaer's side are currently second placed with a game in hand.
YOU MAY ALSO LIKE THIS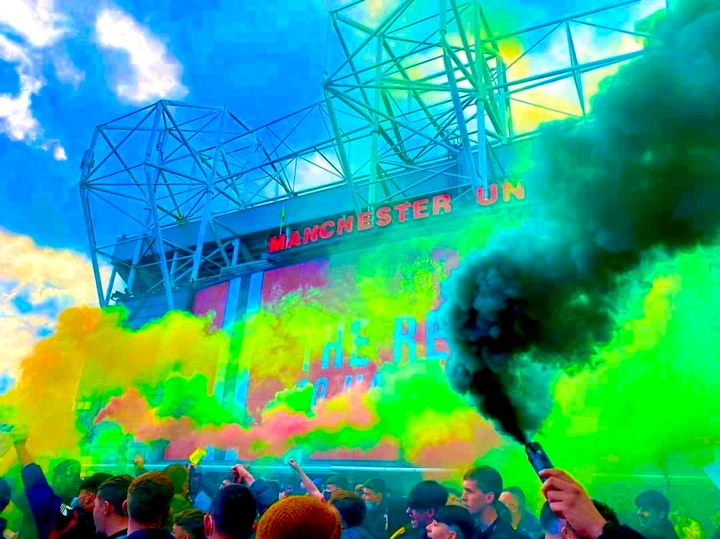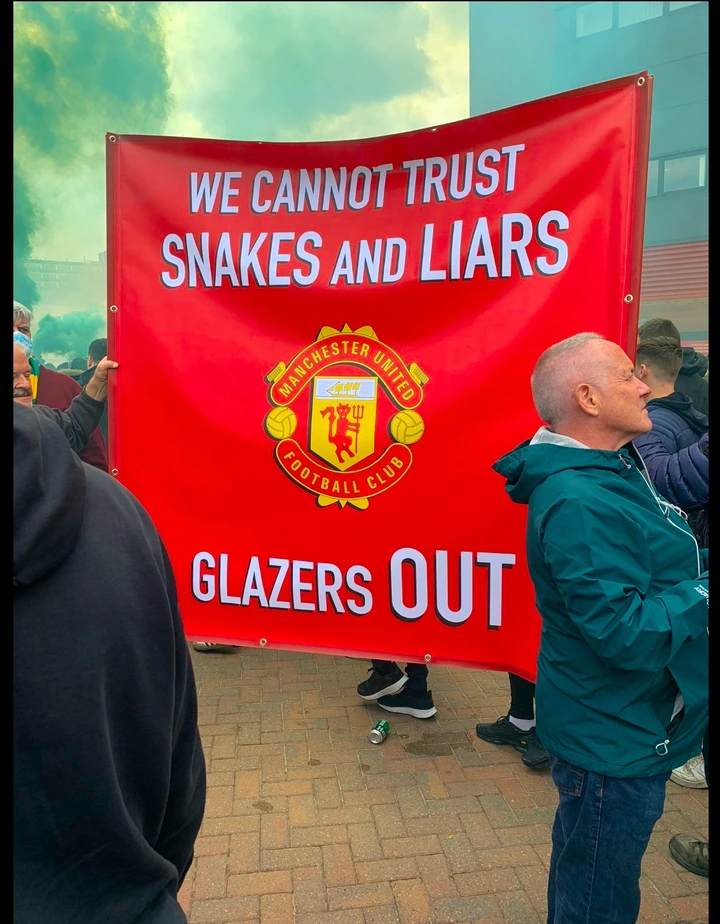 Advertise or Publish a Story on EkoHot Blog:
Kindly contact us at ekohotblog@gmail.com. Breaking stories should be sent to the above email and substantiated with pictorial evidence.
Citizen journalists will receive a token as data incentive.
Call or Whatsapp: 0803 561 7233, 0703 414 5611