It isn't news anymore as it has now circulated well over the media and tabloids, that on May 3, Bill and Melinda Gates have announced their decision to go their separate ways..
Their divorce announcement is one that sent shockwave through the media, especially the world of entertainment and news industries in general.
The couple claimed that after they had worked greatly on their marriage, they have reached a conclusion to simply let it go, they issued this statement through a post on Twitter directed to millions of their followers and the entire world.
This is perhaps a very subtle piece of information that many missed in their announcement, something many ignored in previous interviews that Bill and Melinda Gates have had and the very lifestyle that they lived.
Just maybe, the two had the divorce coming and below EKO HOT BLOG will be explaining why we believe so.
In many ways, it wasn't really much of a surprise what the Billionaire pair announced. The couple have been married for 27 years, they tied the knot on January 1, 1994.
They share three children, and they are both in the works of running the Bill and Melinda Gates foundation, a foundation that has been said to be the most recognized in America.
The Bill and Melinda Gates foundation requires a lot of work, as it desperately tries to tackle the world's greatest problems, from poor education to public health safety.
Now imagine a couple who have such work on their tables, and Bill himself who has the job of running Microsoft on his table despite being co-chair's of the foundation. How would their marriage have been.
To be honest, they deserve some praise for even holding it together for this long and raising three children who are all now adults. According to reports, the youngest of their children is now an official adult as she recently turned 18.
One can see right from the moment Melinda said in an interview with Sunday Times, London that Bill was indecisive about getting married, due to his concerns that he might not be able to balance work and his family.
From that interview, it is our conclusion that Bill was and still is a man who is consumed by his work and his duty to humanity.
The Billionaire stepped down from Microsoft back in 2020, this was perhaps in his attempt to prioritize his family over his work, but then 2020 became the year his foundation had more work cut out for it than any other year.
You will agree with us that Bill Gates was one of the most active minds and mouths during the Corona Virus pandemic.
These little signs may have been what we needed to assess in concluding that the marriage's only glue was time.
READ ALSO: PHOTOS: Three Gay Teenagers Arrested For Having S*x Together
Did Bill and Melinda Gates struggle to prioritize their relationship?
Thanks to Netflix's docuseries, "Inside Bill's Brain: Decoding Bill Gates," we have a pretty good idea of Bill's life and his relationship with his children and especially his wife.
In the final episode of the docuseries, the director asked Bill one thing he wished he had done more of and Bill's response was quite interesting. The Billionaire responded by saying, "You know, thanking Melinda."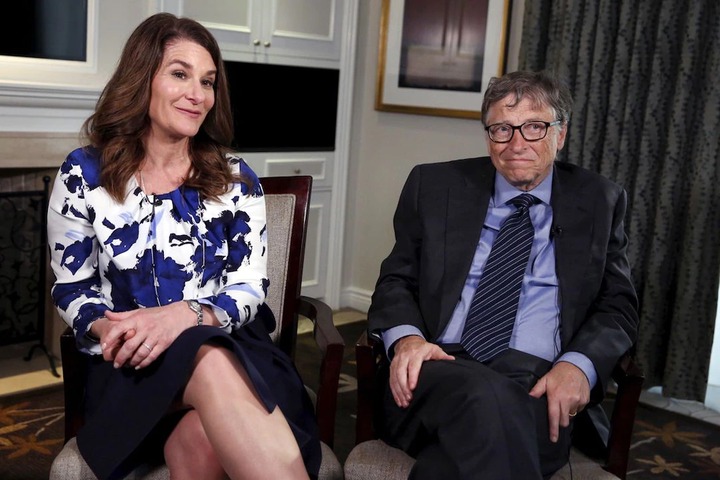 The answer the Billionaire gave is quite telling if one considers the interview with Sunday Times where Melinda expressed their struggle with balancing work and their relationship..
"Family life is very ethic on its on, keeping the fire of your wife's love, taking care of your children and being there for them, having such work and the travels that these two have to the mix is simply something that will take a miracle to keep it going.
"Believe me, I can remember some days that were so incredibly hard in our marriage where you thought, 'Can I do this?'" Melinda revealed. (Could it be she didn't feel appreciated for the role she played at Bill's side?)
Though Melinda didn't exactly elaborate on the hard times they had, an insider close to the Gates revealed that they shared difficulties to balance their personal life and their work.
Their professional lives was simply too tasking they hardly have time to focus on their personal relationship.
The docuseries mentioned above once revealed that Bill once made a whiteboard lost outlining the pros and cons of getting married.
"Bill wasn't sure he was ready to make that kind of commitment because he wanted to be married, but he didn't know whether he could actually commit to it and run Microsoft," Melinda once said.
YOU MAY ALSO LIKE THIS 
Advertise or Publish a Story on EkoHot Blog:
Kindly contact us at ekohotblog@gmail.com. Breaking stories should be sent to the above email and substantiated with pictorial evidence.
Citizen journalists will receive a token as data incentive.
Call or Whatsapp: 0803 561 7233, 0703 414 5611