The issue of defilement confronting Baba Ijesha is taking on a new twist as new claims emerge daily.
There are some claims on social media where some Nigerians say Princess is trying to set Baba Ijesha up because he could not proceed with their secret relationship after her marriage failed.
Some are strongly against the claim that it is just an attempt to sweep the case under the carpet. 
Nigerian comedienne , Princess has come out angrily to react to all the claims. According to her,  Nigerians are saying a different thing to get tired of the case, but no matter what they say, she will get to the root of the matter.
In a recent video she shared through Kilarigbo TV, on Facebook, she talked extensively about how the case had been, and she made references to the rumor that Nigerians are spreading about her relationship with Baba Ijesha.
In the video, she made it clear that she only helped Baba Ijesha out when he had problems because his condition was getting worse, that she could not bear just looking at him without doing something. That is why she resolved to take him to her house.
According to her, where Baba Ijesha was living then proved that he was living in abject poverty and any right-thinking man would wish to help him out of such a condition because even a dog can not be kept in the place.
She talks about Yomi Fabiyi, who is a supporter of Baba Ijesha. She said Yomi Fabiyi tried to defraud her of some money while they were in London.
According to her, she was at a stage performance with the inclusion of Bisi Ibidapo Obey, Fathia Balogun, and others at an event in London. She accused the organizer of the show of not making a proper arrangement while she was talking.
READ ALSO: All The Signs That Showed Bill And Melinda Gates' Marriage Was Headed Towards A Divorce
Following the event, a certain Otunba Runsewe called her and asked her about the accusation she made while on stage, which she repeated.
The Otunba now asked her with a collection of others to join him in a place called Edmonton where they would talk it over.
Later, she went to meet the Otunba at the said place, where the Otunba gave her five thousand dollars to share with each artist that performed at the event.
It was at that moment that Yomi Fabiyi appeared and knelt before her, and pleaded that he was stranded, so she pitied him and gave him five hundred dollars which he wasn't entitled to collect.
Later, one of the current people who was supposed to collect the money arrived and told Yomi Fabiyi to give her two hundred dollars so that she could add another two hundred dollars for the right person. Yomi Fabiyi became reticent until she made another call to the Otunba Runsewe, who later told her to come and meet him.
If one could linger on the expressions, Princess was attempting to convey to Nigerians that Yomi Fabiyi, who is fighting to have the defilement case against Baba Ijesha dismissed, is someone she has previously assisted, and thus she does not deserve everything that is coming from him.
In conclusion, she made it known that all that she said was true and she did not have anything to do with Baba Ijesha. She was only trying to help him, but in return what she gained was that Baba Ijesha defiled a minor that belonged to her.
All she wants Nigerians to understand now is that Baba Ijesha and his cohorts, with the inclusion of Yomi Fabiyi, are trying to sweep the case under the carpet and she will never let that occur,  EKO HOT BLOG gathered.
YOU MAY ALSO LIKE THIS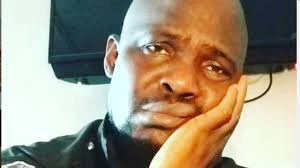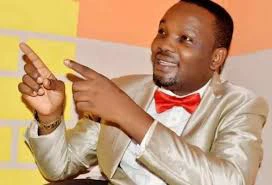 Advertise or Publish a Story on EkoHot Blog:
Kindly contact us at ekohotblog@gmail.com. Breaking stories should be sent to the above email and substantiated with pictorial evidence.
Citizen journalists will receive a token as data incentive.
Call or Whatsapp: 0803 561 7233, 0703 414 5611