Following the death of Iniobong, fresh revelations were made.
John Hundeyin, posted new findings where he alleged that suspected killer, Frank Uduak was working for other people
He accused Frank Uduak of contacting the Police a day after he killed Iniobong
Investigative journalist, John Hundeyin revealed through his Twitter page that he received a letter from Sen. Akpabio's lawyers.
In the letter, Godswill Akpabio and Ekaete Akpabio, through their lawyers demanded an apology and retraction from John Hundeyin. They threatened to take legal actions if he doesn't comply.
READ ALSO: Photos: Liverpool Team Bus Blocked By Angry Man United Protesters Ahead Of Tonight's Clash
The lawyers demanded an apology from John, alleging that he published defamation statements against Sen. Akpabio and his wife.
However, John Hundeyin replied by saying that Goodwill Akpabio is free to sue him,  EKO HOT BLOG  gathered.
YOU MAY ALSO LIKE THIS
Read the letter: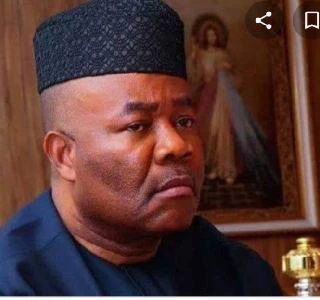 Advertise or Publish a Story on EkoHot Blog:
Kindly contact us at ekohotblog@gmail.com. Breaking stories should be sent to the above email and substantiated with pictorial evidence.
Citizen journalists will receive a token as data incentive.
Call or Whatsapp: 0803 561 7233, 0703 414 5611