The triumphant moment brought about the end of a seven-year, 48,000-kilometer (29,826-mile) journey that he'd spent even longer working toward

The pair were greeted with a huge homecoming celebration attended by many of Turcich's friends and family, along with well wishers
EDITOR'S PICK
EKO HOT BLOG reports that on May 21, 2022 Tom Turcich, from New Jersey, became the 10th person on record to achieve this remarkable feat, while his four-legged companion Savannah was the first dog to do so.
The pair were greeted with a huge homecoming celebration attended by many of Turcich's friends and family, along with well wishers.
The triumphant moment brought about the end of a seven-year, 48,000-kilometer (29,826-mile) journey that he'd spent even longer working toward.
"It was very surreal," Turcich tells CNN Travel from his parent's home in Haddon Township. "I had imagined what the ending would be like for a long time. And when it happened, there were people lining the streets and walking with me.
"The primary emotion was just relief. This had dominated my life for 15 years, and to finally be able to kind of put it behind me was amazing."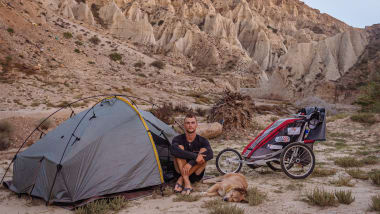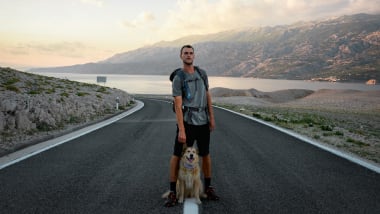 FURTHER READING:
Click to watch our video of the week 
---
Advertise or Publish a Story on EkoHot Blog:
Kindly contact us at [email protected] Breaking stories should be sent to the above email and substantiated with pictorial evidence.
Citizen journalists will receive a token as data incentive.
Call or Whatsapp: 0803 561 7233, 0703 414 5611