EKO CLUB DC METRO is set to host its gala night and award ceremony for the 22nd anniversary in September 9-10
EKO HOT BLOG reports that as part of twenty-two years celebration, the EKO CLUB DC METRO announced Tuesday it would hosting its Gala and Awards Ceremony on September 9 and 10 in Washington DC, United States Of America.
EDITOR'S PICK: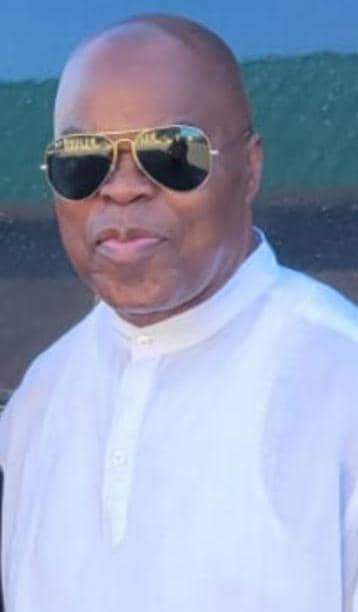 The organisation will hold an Ankara Night and Awards Ceremony on September 9 at the Crown Plaza Hotel, GreenBelt, MD. The groundbreaking ceremony will be held from 7:00 p.m. to 1 a.m.
The Club Event Chairman, Hon. Larry Akinde informed that there is going to be a tour of DC by its members, which will take place on September 10 before the Gala and Fundraising night.
"The team will take off from the National Museum of African American History and Culture on Saturday 10 September at 10:30 a.m. to 11:30 a.m. and will move to the White House, Capitol, Monument, Martin Luther King Park by 12:30 p.m. to 2:00 p.m., " Akinde said.
FURTHER READING: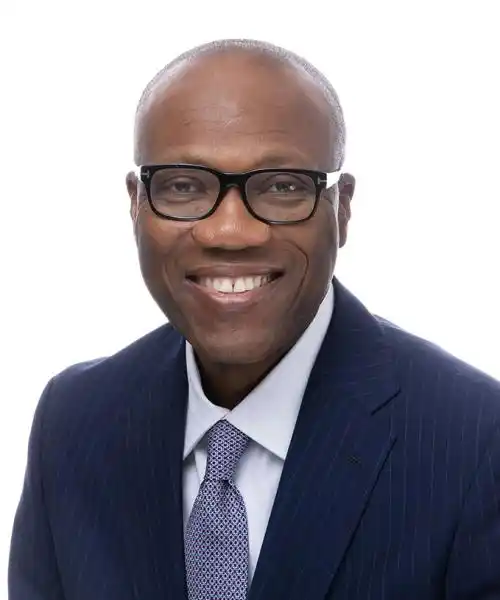 The Gala and Fundraising night which will kick off at 6:00 p.m. till 2: 00 am the next day will take place at the Martins Crosswinds, Greenbelt, MD.
Among the line up event for the Gala night will be the installation of the Grand Patron and Grand Matron of the club, as we as its Patron and Matron.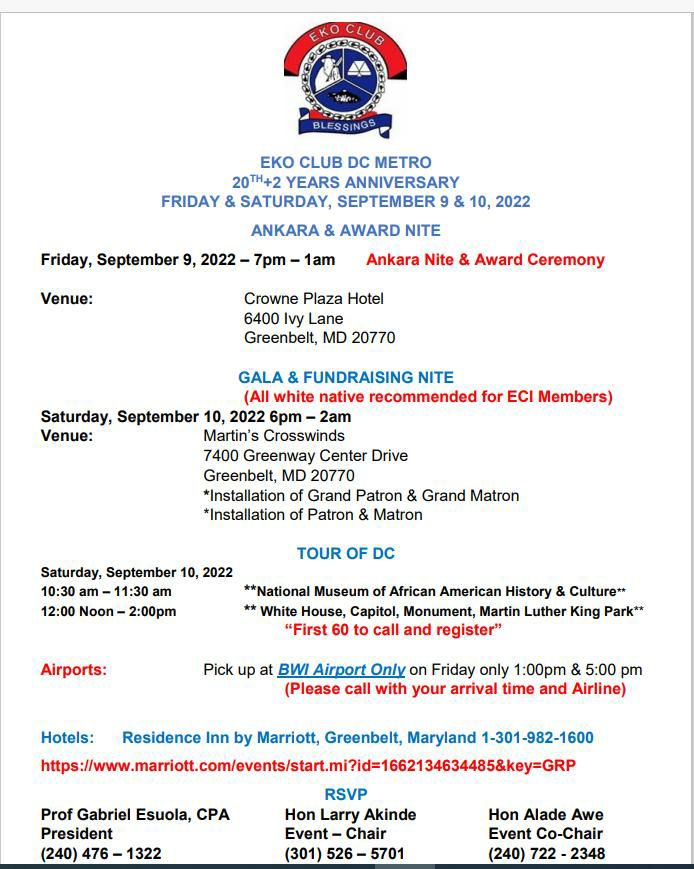 Click Here To Watch Our Video Of The Week
---
Advertise or Publish a Story on EkoHot Blog:
Kindly contact us at [email protected] Breaking stories should be sent to the above email and substantiated with pictorial evidence.
Citizen journalists will receive a token as data incentive.
Call or Whatsapp: 0803 561 7233, 0703 414 5611