Halima Abubakar's Family Calls Out Apostle Suleman As Her Sickness Worsen
EKO HOT BLOG reports that family of Nollywood actress, Halima Abubakar, has called out controversial Nigerian clergyman, Apostle Johnson Suleman as her sickness worsen.
This online media platform gathered that this is coming a few days after Halima exposed their series of chats and labelled Suleman a 'professional liar'.
EDITOR'S PICK
A video sighted on her Instagram story captured Halima lying on the bed and covered with clothes like someone who is severely sick.
The post which was supposedly shared by a family member warned Suleman to stay away from Halima adding that he would go down if anything happens to her.
The post read: "Johnson Suleman Imodu. If anything happens to our sister, you going down"
Another post also showed the chat of Halima's mother warning a close ally of Suleman, Kassy to leave her daughter alone.
Recalls that for over two months Halimar has been spilling her s£xcapade with Suleiman with claims that he is responsible for her current ailment.
The apostle denied the allegations during a service in his church, threatening to sue.
Following his denial, Halima promised to publicly humiliate the preacher as she dares him to bring down her social media page.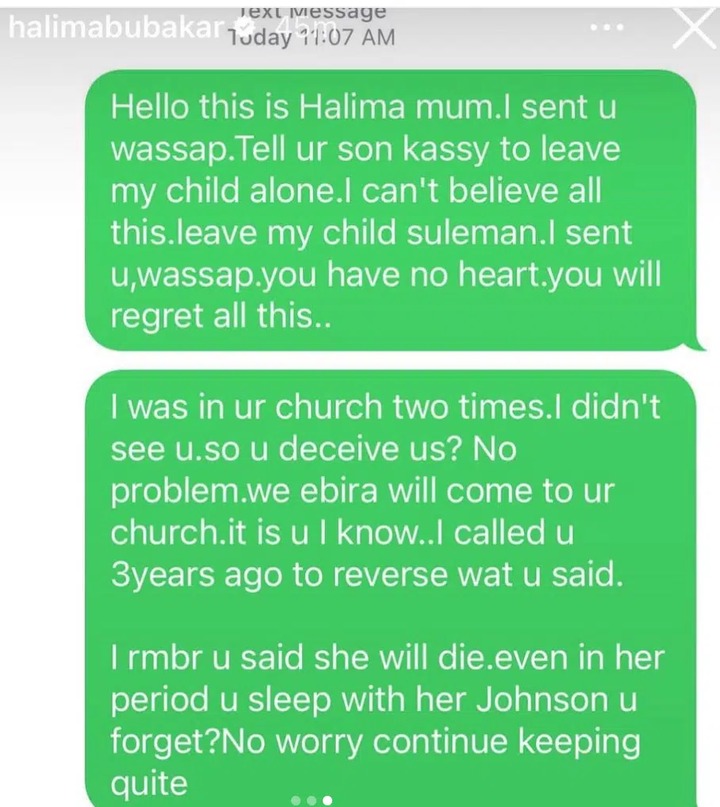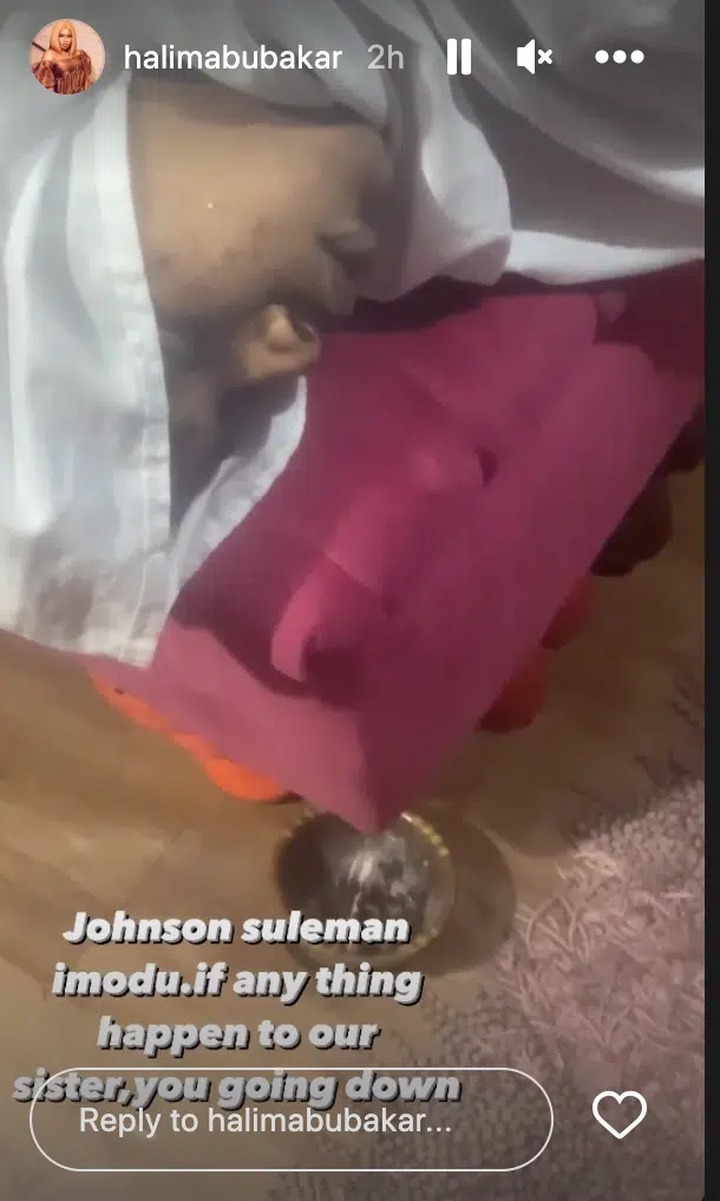 FURTHER READING
Click to watch our video of the week
---
Advertise or Publish a Story on EkoHot Blog:
Kindly contact us at [email protected] Breaking stories should be sent to the above email and substantiated with pictorial evidence.
Citizen journalists will receive a token as data incentive.
Call or Whatsapp: 0803 561 7233, 0703 414 5611