Popular Nigerian hip-hop star and musical artiste, David Adeleke, widely known as Davido, has decided to secretly break his much anticipated silence after losing his son, Ifeanyi in a painful incident.
Eko Hot Blog reports that Davido, who was reported to have lost his son one week ago, had since then been silent and had kept off the social media alongside his fiancée, Chioma.
EDITOR'S PICKS
The news of the death of Ifeanyi broke out late Monday night October 31, 2022, when family confirmed that he had drowned in a private swimming pool.
According to a report made available to EkoHotBlog, Davido and Chioma were not around when the incident happened, having left their son in the care of the Nannies.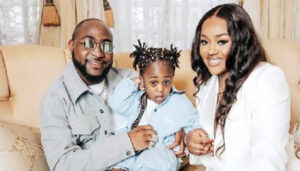 Ifeanyi was said to have been rushed to a private hospital for immediate treatment but he could not survive. The pain has since hit the Adeleke family.
Davido, who is known to always feed his fans with contents on his social media pages, had since not posted anything nor taken any action until one week after when he took a secret decision.
The music star took to his Instagram page with over 25million followers to delete pinned posts about his upcoming festival this November.
Davido had posted about his 'Are We African Yet' A.W.A.Y festival prior to his son's death.
The A.WA.Y festival earlier scheduled for November 18, 2022, would no longer take place, as all details about the event have been deleted by Davido.
FURTHER READING
Recall that the award-winning music star, Ayo Balogun known as Wizkid also postponed the release of his music album following the sad news of Ifeanyi's death.
Click to watch our video for the week:
---
Advertise or Publish a Story on EkoHot Blog:
Kindly contact us at [email protected] Breaking stories should be sent to the above email and substantiated with pictorial evidence.
Citizen journalists will receive a token as data incentive.
Call or Whatsapp: 0803 561 7233, 0703 414 5611