US basketball star Brittney Griner has been freed from a Russian prison in a swap deal.
EKO HOT BLOG reports that the United States Basketball star Brittney Griner has been freed after the Biden administration negotiated her release from a Russian penal colony in exchange for an arms dealer, according to a senior administration official.
EDITOR'S PICKS
President Joe Biden signed off on the trade, which took place in the United Arab Emirates, even though it meant leaving behind Paul Whelan, an American corporate security executive who remains jailed in Russia.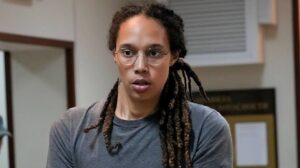 "She is safe, she is on a plane, she is on her way home," Biden said in remarks from the White House on Thursday morning. "She will soon be back in the arms of her loved ones and she should have been there all along."
"I'm proud that today we have made one more family whole," Biden said, adding that he will continue to work to free Whelan. "We'll keep negotiating for Paul's relief. I guarantee it."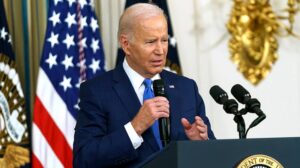 Brittney Griner's wife, Cherelle Griner, was in the Oval Office with Biden, and the two were able to speak with her by phone, according to a senior administration official.
Cherelle Griner, speaking after Biden, expressed her "sincere gratitude" to Biden and several other officials she mentioned by name for their work.
Griner will be flown to a medical facility in San Antonio, where she will receive care, a senior administration official said. Cherelle Griner will meet her there, according to a senior administration official.
The move marks one of the most high-profile prisoner swaps between Moscow and Washington since the Cold War, with the Kremlin seeing the return of Viktor Bout, who Russian President Vladimir Putin has wanted to get back — and who had served 11 years of a 25-year sentence in the United States.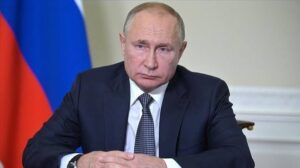 Griner's return to the United States will cap a monthslong saga that began in February when she was detained at Moscow's Sheremetyevo Airport after Russian authorities said they found vape canisters with cannabis oil in her luggage. She was later jailed on drug charges.
The 32-year-old Phoenix Mercury player was the subject of prolonged and often public negotiations between the two countries after a trial that underscored frayed relations amid Russia's war in Ukraine.
FURTHER READING
Biden's administration had sought the release of both Griner and Whelan.
"I'm telling you, I am determined to get her home and get her home safely — along with others, I might add," Biden said of the situation on November 9.
Click here to watch our video of the week:
---
Advertise or Publish a Story on EkoHot Blog:
Kindly contact us at [email protected] Breaking stories should be sent to the above email and substantiated with pictorial evidence.
Citizen journalists will receive a token as data incentive.
Call or Whatsapp: 0803 561 7233, 0703 414 5611