Member representing Epe Federal Constituency at the House of Representatives, Hon Wale Raji, has been declared the winner of Saturday's House of Reps elections which held alongside the presidential and senatorial polls.
Editor's Picks:
Prof. Olufemi Shaibu, INEC Returning Officer declared Raji as winner at the collation centre in Epe on Sunday.
Announcing the official result, Shuaibu said out of the 29,222 accredited voters, APC polled a total of 19,337, PDP polled 9,039, while the ADC polled 439.
He said, "In view of that, the candidate of the APC is declared winner as the party had polled the highest number of votes and returned elected."
Raji's victory means the lawmaker has become the first man to be elected three times to represent Epe Federal constituency at the House of Representatives.
Speaking with journalists, Raji described the outcome of the polls as a vote of confidence in the quality of representation enjoyed by his constituents.
He thanked the leadership and membership of the party for giving him the platform and requisite support to weather the storms which characterised the build up to the polls.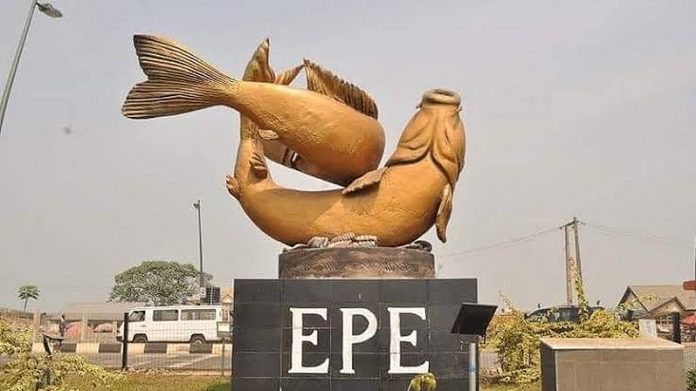 The astute lawmaker also thanked his family for serving as a support system through the campaigns and the political fencing leading up to the election.
He said, "We thank the good people of Epe Federal Constituency. For the third time, they have spoken, and they have spoken louder than ever before.
"To the entire people of Epe, I thank you. This mandate is unprecedented. It is historic. It has never happened that a person will be elected thrice to represent Epe at the Federal House of Representatives. I appreciate it so much, and I'm not taking the support and the mandate for granted."
According to him, during this past term, a number of projects had been facilitated to bolster the socio-economic development of the constituency.
Noting that to whom much is given, much is expected, Raji vowed to work even harder for the gratification of his constituents.
FURTHER READING:
He added, "This mandate will serve as an energiser for me to do more. To whom much is given, much is expected. The people of Epe Federal Constituency have given me so much. I am prepared to give them as much as I can give. I promise the good people of Epe Federal Constituency that they have seen nothing yet. More things will happen. Ayetoro market will be completed. Schools that we promised will be completed."
Click to watch our video of the week:
---
Advertise or Publish a Story on EkoHot Blog:
Kindly contact us at [email protected] Breaking stories should be sent to the above email and substantiated with pictorial evidence.
Citizen journalists will receive a token as data incentive.
Call or Whatsapp: 0803 561 7233, 0703 414 5611