Eko Hot Blog reports that the Lagos State chapter of the All Progressives Congress (APC) has hit Labour Party governorship candidate, Gbadebo Rhodes-Vivour, for allegedly inciting violence.
Rhodes-Vivour had earlier on Saturday claimed that electoral officials and the police were provoking Lagosians to violence while reacting to reports that thugs sponsored by the APC were attacking voters.
EDITOR'S PICKS  
Some voters took to social media to allege that they were attacked for not voting for the APC.
But in a statement, APC spokesman in Lagos, Seye Oladejo, kicked against the allegations, saying the party is documenting reports of how its supporters were harassed.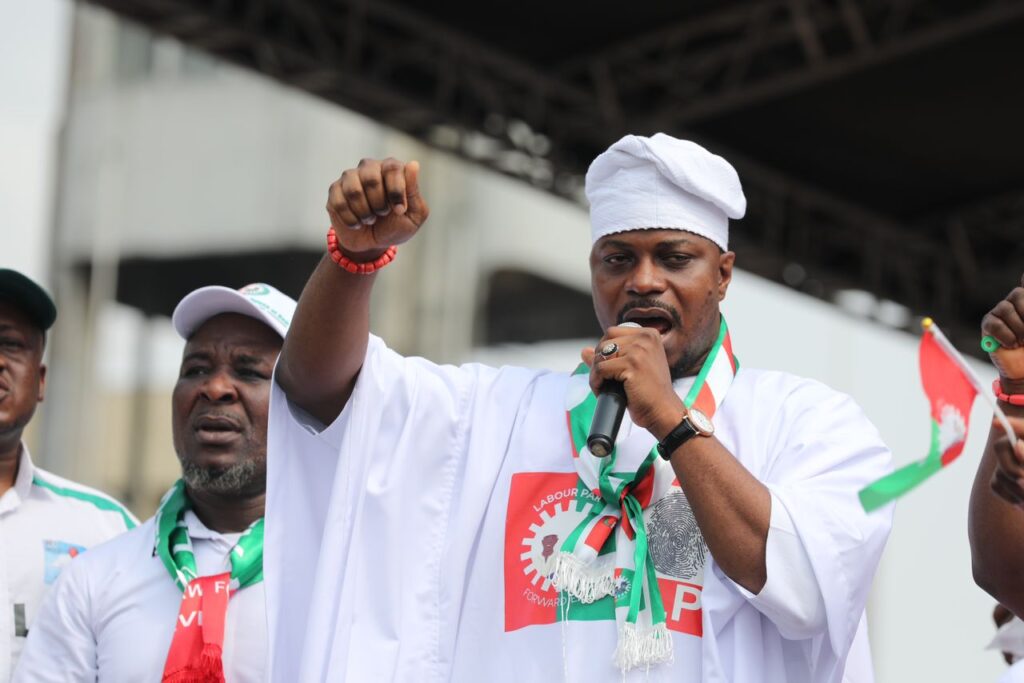 While noting that the ruling party has no reason to be violent due to Governor Babajide Sanwo-Olu's "glistering credentials", he accused Rhodes-Vivour of "playing the victim."
Oladejo also advised the Labour Party governorship candidate and his party to embrace peace.
"The attention of the All Progressives Congress (APC) has been drawn to a statement made by Labour Party (LP) governorship candidate Gbadebo Chinedu Rhodes-Vivour on today's elections," the statement reads.
"He accuses the Independent National Electoral Commission (INEC) and the police of 'provoking Lagosians' and warning that 'if tonight Lagos catches fire, it is not our fault'. He says 'a lot of places are still under attack by thugs and hooligans of the APC'.
"This scaremongering is typical of bad losers who lack the spirit of sportsmanship.
"The security agencies should note Mr Rhodes-Vivour's threat to set Lagos on fire as his predilection for violence and warmongering is well known to Nigerians. Should there be any breakdown of law and order in any part of our state, law enforcement agencies should know who to grab – Mr Rhodes-Vivour.
"We are compiling reports of how APC supporters were harassed and attacked today. Some of the reports are really scary.
"Now the LP candidate is playing the victim. This old trick won't work; discerning Lagosians know they are all lies deployed to attract sympathy. Our party has no need to be violent because we are sure of the glittering credentials of our candidate Babajide Olusola Sanwo-Olu who will never be associated with violence.
FURTHER READING  
"We advise LP and its candidate to embrace peace instead of threatening to bring down the roof on everybody. It won't work."
Click to watch our video of the week:
---
Advertise or Publish a Story on EkoHot Blog:
Kindly contact us at [email protected] Breaking stories should be sent to the above email and substantiated with pictorial evidence.
Citizen journalists will receive a token as data incentive.
Call or Whatsapp: 0803 561 7233, 0703 414 5611